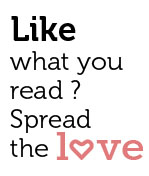 Share
Resort Rio now has a resident Reiki healer, acupuncturist, Tai Chi and Kung Fu master
Resort Rio, the Five Star Luxury Deluxe Spa resort in Goa boasts of one of the finest spas in the city – Zaara Spa. This unique health and wellness oasis offers holistic treatments through a blend of unique therapies. Zaara Spa offers authentic and highly effective ayurvedic, curative and rejuvenative treatments. At Zaara Spa you will find a variety of treatments to meet your specific needs- Customized herbal remedies, therapeutic massages, relaxing oil treatments and lot more in Beauty. In its endeavor to offer a complete healing experience – mind, body and soul, Zaara Spa has introduced Reiki, Tai Chi, Acupuncture and Kung Fu.
 Reiki
Reiki is a healing technique based on the principle that the therapist can channel energy into the patient by means of touch to activate the natural healing processes of the patient's body and restore physical and emotional well-being.  Reiki treatment has several benefits. It is effective for relaxation, pain management and enhances ones well-being. It helps in reducing anxiety and depression, improves sleep and digestion. It also accelerates surgical recovery, reduces side effects from radiation and chemotherapy. People who practice Reiki are believed to have a stronger self – esteem and greater self-awareness.
Tai Chi
Tai Chi is an internal form of Chinese martial arts well known for its health benefits. Tai Chi has evolved over the years into an effective means of alleviating stress and anxiety. It is considered to be a form of 'meditation in motion' which promotes serenity and inner peace. The practice of Tai Chi strengthens one's body and mind. That's not all, there  are other important health benefits associated with Tai Chi for people suffering from Parkinson's disease , Chronic heart failure , Fibromyalgia , Diabetes and Depression. Tai Chi is considered to be safe for people of all ages as it does not put too much stress on the muscles and joints.
Acupuncture
Acupuncture is a means of adjusting the body's life energy (chi or qi) through the insertion of fine needles into carefully selected acupuncture points along the meridians of the body. The World Health Organization (WHO) lists approximately four dozen different conditions that can legitimately be treated by acupuncture. The most common uses for acupuncture in the West include Pain Management, Asthma, Drug Abuse, Alcoholism, Smoking, Stroke, Gastrointestinal Disorders, Gynecological and Obstetric Problems and Sexual Problems.
Wing Chun/ Kung Fu
Wing Chun or wing tsung is an extremely close quarter combat system first made popular by Bruce Lee. It is a scientifically and mathematically formulated Kung Fu system that originated in China approximately 400 years ago. Wing Chun can literally set you free.As awoman,
Wing Chun gives you the opportunity to discover more about who you really are and what you are capable of. You will also find a sense of control over yourself and your environment that will give you choices if you are in a dangerous situation. By learning to defend yourself and the people around you, you give yourself the invaluable knowledge of self-preservation that may one day save your life. Try Wing Chun. You will be amazed at what it can do for you.
Head to Zaara Spa and discover a new you. We have something to suit every mood and taste. Be it relaxing massages, refreshing wraps, special body care treatments or wellness programmes.