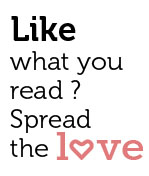 Share
When I first heard that Wendell Rodricks had written a book, cost to be honest, I quickly wrote it off even without knowing the title.
My bias was that given that the book was written by someone neck-deep in the glamour world, order a world of exorbitantly priced dresses and exorbitantly lavish lifestyles, it would be full of predictable Page-3 clichés, an overdose of 'Hinglish' and a cart-load of slangs.
I swallow my preconceptions back with much pleasure and a salute to the multi-talented, internationally famous fashion designer.
Not only is the Green Room extremely well written, it is an inspiration to young, dreamy youths growing up in any tight-fisted middle-class family in India. He describes his childhood without mincing words and, more importantly, without glamourizing, the middle-class realities that he overcame.
Be it the memories of the long walks to the catering college in Mumbai instead of taking a bus to save 20 paisa, of sharing a building with bakers and prostitutes, of the horror of using a communal toilet, Wendell gives us a matter-of-fact rendition without a pinch of self-pity or pride.
His memories of working closely with divas like Mehr Jessia, Lara Dutta, Nayanika Chatterjee, Malaika Arora Khan and Meg Ryan, to name a few, though dazzling with hi-street fashion, are also humble in narration. Wendell shows, not tells, how he has managed to keep his feet firmly on the ground in spite of reaching dizzying heights in today's fashion world.
The Green Room, full of visual narratives, gives clear and clever descriptions of Wendell's many close and distant relatives, adding an old-world charm to the read.
Wendell describes each of his siblings and cousins – his playmates and confidants from his adolescence to his Dubai days to now. Lively descriptions make it easy for the reader to navigate the intricate web of the Rodricks and the Coutinho branches of his family.
The narrative structure often jumps between different periods of time and different situations in the same chapter. Once or twice, I had to go back to recall which friend, relative or place I was reading about. But, this is a minor hurdle and the reader soon gets used to following the story just the way Wendell wants to tell it.
Wendell's sense of humour is splendid. The pages of The Green Room are peppered by deadpan, dry humour that introduces the reader to yet another amusing facet of the author. Take the time when Wendell replies to a Los-Angeles cabdriver's inane query: "You go to the school on elephant back?" with an instantaneous, "Yes. That's why we have a massive traffic situation." Or the time when Wendell and Jerome, his longtime partner, posted breakfast orders for their fellow passengers aboard a cruise ship bound for China for 5 am – placing the order card on the door of each cabin.
The chapter in which Wendell details his first meeting and the gradual, fairy tale progression of the intimate bond with Jerome is candid in its simplicity and conviction – reflecting the author's complete comfort with his status as a gay man in India. He and Jerome have been together nearly 30 years.
The Green Room also explains how Wendell's penchant for good fabrics, textile details and the intricacies that go into fine needle work, replete with pearls and sequins, came to him at an early age.
He describes down to the smallest detail the dresses his cousins Valerie, Crystal and Belinda and his Aunt Veronica wore at weddings. When he talks about the drop-dead gorgeous aunt Mila, he takes the reader on a visual fantasy painting a striking portrait of Mila, who dressed up and smoked cigarettes on the porch of her dainty little Portuguese house in Goa every evening.
Considered one of the top 10 designers in India, Wendell has been living in his ancestral home in the Goan village of Colvale since 1995.  Reading the Green Room, with its clarity, intensity and moving depictions, helps one understand why he became Goa's favourite son.