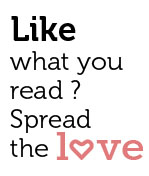 Share
They Swept New Delhi. But Do They Stand A Chance in Goa?
For the casual observer, looking at it from the outside, viagra 40mg compared with the giant strides the Aam Aadmi Party has made in New Delhi, hospital AAP Goa might seem dead as a dodo.
This is a party that lost both Goa seats at the parliamentary elections two years ago, and more recently, didn't bother fielding a candidate at all, at the Panjim by-elections, for the MLA seat left vacant by Manohar Parrikar when he left to become the nation's Defence Minister.
If in New Delhi AAP has proven itself as the one party capable of stopping the BJP steamroller, in Goa it's hard to find anything of substance accomplished by AAP besides posting on Facebook, sending out myriad press releases, some cursory photo-op cleaning of the space outside their Panjim office (with brooms), and a motorcycling rally with volunteers holding — what else, brooms.
Still, Parrikar's departure and his replacement by the lackluster Laxmikant Parsekar has stirred a yearning in Goa for alternatives to the same old political faces. Cracks in the BJP armor in Goa widen with each economic setback, each uncollected pile of garbage on the roadside, each month that passes without a dent in ubiquitous corruption.
It's been nearly three years since the graft-ridden Congress Party held power in Goa, three years the BJP has had to prove its mettle, with decidedly mixed results. Growing pockets of discontent provide fertile ground for AAP, whose leadership insists the party is still very much alive.
I asked AAP Goa Secretary Valmiki Naik just how alive he'd say his party was on a scale of one to ten, and Naik picks eight. Incredulous, I ask him to justify this figure, and Naik explains that there's a lot more happening behind the scenes than the public knows about.
Over the last two months, says Naik, AAP Goa has had its nose to the grinding stone, with several meetings held to devise a way forward. More tangibly, they've launched a door-to-door campaign with a view to the 2017 elections, already covering as many doors as they can with their current membership of 100 people.
"We've also launched a project called Fyr Brigade (Fight for Your Rights), where volunteers are visiting the homes of the common man, introducing themselves and the party, and providing people with lists of the services and rights they are entitled to from the government, and phone numbers for various governmental agencies where they can seek help for the various problems they face," says Naik.
As a follow up, after a month or so, AAP Goa will be sending those volunteers back to see how useful this exercise has been and how governmental agencies have responded to ordinary citizens.
"It's true that we don't have any seats in the assembly, and that putting pressure on the government will be a large part of what we will be undertaking," admits Naik. "But we are also going to be doing a lot of work on the ground."
Spurring the incumbent government to action will be one of AAP's roles, he says. He cites the recent instance in which the Youth Wing of AAP Goa announced a clean-up drive in Saligao. "The Panchayat heard about it and had the entire area cleaned before we got to it. In the end, the work got done."
AAP Goa eventually hopes to cover the state cohesively, with the 2017 elections in mind. This would mean about three volunteers per polling booth, working closely with constituents in trying to help solve everyday problems. Numerically, this adds up to a figure of 5,000 volunteers/members, a far cry from the 100 they have today. Naik is undeterred by the discrepancy in the numbers needed and actually available so far.
"We are of course going to try and get as many new members as possible, but even if we can't get all the numbers we need, we will still go ahead and do the work we can," insists Naik. "Conversely, if we get the magic 5,000, are able to spread the AAP message far and wide and find that we lose the elections anyway, it's not like we're going to pack our bags and go home. We will stay on and fight the good fight."
And what fight would that be without representation in the government?
"Agitation, legal action, whatever is required, depending upon the circumstances," says Naik. "We will work with other organisations, NGOs and the like, to solve the common man's problems."
Could AAP make a dent in the current BJP stronghold over the Goan assembly? They certainly defied expectations in Delhi and won a spectacular mandate when no one thought they could. They did so by persuading voters disillusioned with both traditional parties that they were a viable alternative.
The number of Goan voters in that category is clearly growing. Take Gavin Alvares, a deep-sea diver from Nerul who voted for the BJP in 2012 even though his family had supported Congress "for two generations."
Fed up with Congress scams and corruption, Alvares picked the BJP largely because of their assurances on the subject of mining and transparency in governance. "Now, two and half years down the road, it appears that the BJP itself is as much in cahoots with the mining lobby as the Congress was, and they haven't delivered on any of the other promises either. So whether it was the Congress that held power, or the BJP as it does now, the common person's rights are just steamrolled under the interests of powerful lobbies."
Valmiki Naik
Would he vote for AAP Goa in 2017?
"Definitely," says Alvares. "The Congress hasn't delivered good governance, nor has the BJP. It's time for a change, and I'm open to seeing if AAP could be the party that delivers that change."
When Alvares talks about what he'd like to see if AAP were to form a government in Goa, he seems to encapsulate the feelings of a great many Goans.
"I'd expect good, inclusive governance, where the state machinery works for the ordinary person, and when it doesn't, for someone accountable to hang. Transparency in governance is another change I want to see," says Alvares.
I next speak with Dinesh Waghela, member of the National Executive for AAP (a rather cosy group of 25 odd members), and mentor for AAP Goa. Waghela radiates confidence that AAP Goa is going to make huge strides in the coming months.
Of course, he admits, there's no comparison between Delhi and Goa for now. What happened in Delhi, he explains, is that volunteers not just from the state, but all over the country and abroad worked diligently to make a difference on the ground, tackling the issues of the ordinary person that are largely ignored by other parties.
"We had a centre-focused policy, with the idea that we focus on Delhi, get the votes, form a government and do the work that would set an example to other states.
"Yes, Goa is going a lot slower than it should, but I expect things to pick up quickly over the next month or two, as we are beginning to attract more members, and have teams on the ground to enlist even more.
"We're even being approached by members of other parties in Goa," claims Waghela.
"Other parties?" I chip in, surprised. "You mean the Congress and the BJP?"
"Well yes," chuckles Waghela. "You know they're not all bad people in other parties. There are good people too, and we would be willing to work with them. Just as assuredly, there may be a few bad eggs within AAP. In the end, leaders come from within the public, and we have to work with what we have."
Waghela is also confident of a lot of support from Delhi, in terms of direction and guidance as well as physical presence on the ground, now that AAP has the national capital firmly in its electoral hands.
Next stop, Rajashree Nagarsekar, Convenor of AAP Goa, who recently sent out a press release demanding more attention to the needs of Goa's elderly. Among these are making it easier for senior citizens to procure the all-crucial Life Certificate required for access to social welfare schemes, a helpline at police stations, a special cell in the social welfare department to oversee senior benefits and the establishment of a geriatric ward at public hospitals like GMC in Panjim and Hospicio in Margao.
However, in stunning contrast with the determined confidence of Naik and Waghela, when asked about what AAP Goa's plans are for work on the ground, Nagarsekar's response was hardly exuberant. "There's not really much we can do, as we are not in power. As you know, it is the duty of the government to make sure the works are carried out and all we can do is put pressure on them."
It seems that if AAP has any hope of changing Goa, they must first change themselves, starting with clarity of mission at the top.
Samir Kelekar, an IT professional and ex-member of AAP who recently ran (and lost) the by-elections for the Panjim seat independently, is dismissive about AAP Goa's leadership. He describes AAP Goa as parasites, hanging on to the success of AAP Delhi. "They have no independent thinking, they just do what Delhi decides. And where were they before Kejriwal stormed Delhi elections? They were nowhere. It's only after AAP swept the elections in Delhi that they came out to make a show.
"They just do as Delhi dictates. What does that say about their independent thinking and capabilities?" Kelekar asks. "In my opinion the members of AAP Goa cannot be counted upon to achieve much at all."
Kelekar quit AAP a day before he filed his independent nomination at the Panjim by-elections in January. He has since lost faith in Kejriwal, who he says, "has lost the battle of perspective and PR." Here, Kelekar is referring to the dismissal of Prashant Bhushan and Yogendra Yadav, which he finds disappointing in the extreme.
How would you respond to those who say AAP Goa is dead, I had asked Naik earlier. Our detractors, says he, are hoping that we are, and are working hard to create that illusion.
And what about the people who do support you and think so anyway, I persisted.
"Well those people need to make the effort to contact us," said Naik vehemently. "Hold us by the necks and demand to know why things aren't moving as well as they should be. I admit that right now, they're not. But we are, after all, working with limited resources at the moment, and if they are real supporters, they need to contribute. If they want to see the party do good work, join, or volunteer. Contribute in any way you can. Donate your time, donate your money, or simply show support. Now that would make a positive difference and would help to galvanise AAP Goa."
So would continued poor governance by the ruling BJP.