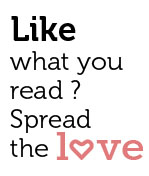 Share
Love kebabs? There's a mouthwatering variety on offer at this festival in Salcete
It's a small culinary irony of life. Even though we're in Goa, viagra 40mg India, it's not that easy to find really good Indian food in the 'luxury' category. Sure, hole-in-the-wall greasy spoon joints with mouth watering Indian offerings abound. But when you want an evening out – with wine and music and shoes rather than slippers – there's simply not that many options. Perhaps one of the reasons is that with so much cheap Indian fare available, a 'fine-dine' Indian restaurant really needs to be a cut above food-wise to justify its 'fine-dine' prices. We are pleased to report this has been achieved – and then some – at Spice Studio at the Alila Diwa resort in South Goa.
Perhaps the best part of Spice Studio's allure is that its creators have steadfastly refused to fall into the LCD trap – tailoring their dishes to the Lowest Common Denominator, or dumbing down flavours so as not to offend any palette. This simply does not happen here. The flavours are bold. And let's face it, Indian food without full-on, luxuriant flavour unhappily misses the point.
Which brings us to the point of this article. From July 5 to July 14, Spice Studio will be putting on a Kebab Festival featuring a wide and highly appealing selection of … you guessed it, kebabs! A few nights ago the restaurant invited a group of journalists to sample the kebabs ahead of the festival.  Non-veg options included Mutton Galout, Murgh Chapen, Sarson Wali Bater, Methi Mahi Tikka and Lahsooni Malai Jhinga. Vegetarian selections included Rajmaaur Maw Ke Galouti, Teen Mirchka Paneer, Tandoor ke Bharwan Moti, Dahike Kebab, Alooke Lachche, Nawabi Chaapen, Goat Cheese Stuffed Palak Galauti and Parchewala Haloumi. We tried all of the above, and our verdict is positive. Actually, very positive.
Tandoori Bater
The kebabs are served with an interesting selection of Biryani, plus Raita, Pickle, Naan, Roomali and Dal Bukhara, among other accompaniments. For dessert, choose between Shahi Tukda, Kulfi and Gulab Jamun. They're all good.
Spice Studio is a well-covered outdoor restaurant just off Alila Diwa Goa's lobby. The combination of the crashing monsoon rain and the haunting sounds of live Indian acoustic music made for a rather stunning experience. The kebabs with an alcohol selection will set you back Rs 1,299, and Rs 999 with just soft drinks. For a fun evening out in the monsoons, for high-end Indian fare that justifies its cost, for ambience that touches on the magical, we recommend it.
For reservations, call +91 832 274 6800.
At the Alila Diwa Goa, in Majorda, South Goa
Lahsooni Jhinga
Kebabs around the World
CHINA          Chenjeh Kabab – chunks of mutton or mutton fat pierced on metal (or wood or bamboo) skewers, grilled on a coal-fired barbecue, and served with cumin and chili paste.
CYPRUS        Sheftalia – A traditional Cypriot sausage made of ground pork or lamb and wrapped in caul fat that is served alone or in a pita, usually with tomato, cucumber, parsley, and lemon.
GREECE       Gyros –Made from chopped meat, usually lamb and beef, formed into a large loaf for slow-roasting on a vertical rotisserie cooker, the auto-donner.
INDIA           Shami kebab – Made of minced meat, with paste of lentils and chopped onion and coriander and green chillies usually added to the mixture, which is kneaded in a disc-like shape and fried.
IRAN             Chelow kabab – Combines a variety of Persian kebabs with saffroned Basmati rice, lavash (a paper-thin bread), grilled tomato, raw onions, bell peppers, mushrooms and sumac.
PAKISTAN   Seekh kebab – Prepared with minced meat with spices and grilled on skewers, cooked in a Tandoor, often served with chutneys or mint sauce. Can also be served in a naan bread.
TURKEY       Adana kebab – With hand-minced meat mixed with chili on a flat wide metal skewer.
/
/
/