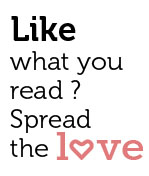 Share
Goa, the Internet and the Explosion of Home Stays
I'm leaving on a jet plane… Just can't wait to get on the road again… We're all going on a summer holiday…Homeward bound
Snippets of these songs flit through your mind as you happily ponder the next vacation spot.  But it's Simon & Garfunkel's Homeward Bound that really hits the spot. What if you want to get on that jet plane but stay somewhere that feels like home? What if you're not in the mood to share a pool, traverse a crowded lobby or stand in queue at a buffet  line? Turns out, there's a lot of people asking the same questions.
Upon consulting the Google God, a search for homestays  quickly throws up couchsurfing.org, airbnb.com and tripadvisor.com as some of the key international players in this arena. And guess what? Goa's gotten into the act in a big way. This, at least in part, helps explain how the number of tourists visiting the state (some 2.8 million last year) far exceeds the number of available hotel rooms. Where are all the extra tourists staying? Possibly sleeping on your neighbour's couch!
Which brings me to couchsurfing.org. The site, which got its name from a song written in the 90's, is at the bottom rung of the price ladder. Started in 2004, it's unique in that one can simply crash on the sofa of a host…. Gratis!  This has the benefit of providing an upfront and personal peek into the local culture, not to mention saving the moolah for more important pursuits like shopping.  Members have the option of choosing their host, using parameters like age, gender and common interests. I learn that some folks repay this generosity by bringing a gift, sharing a skill or offering to cook a meal (the last is definitely not one of my many talents).  Currently, it is the most popular free homestay website, registering over 5.5 million profiles, including 1,186 in Goa.
Relaxing on a couch in Guirim home
The unusual thing about couchsurfing.org is that it's not just an accommodation site. It's also a community of sorts, for travellers and hosts who cherish its basic tenet: opening your home to a stranger, not for money or personal gain, but for the sheer joy of sharing and learning. Here's a typical comment on the website, posted just a few hours before I penned this article:  "Hi I am Nabin from Nepal travelling across India. I am currently in Calangute, Goa. Any CSers wanna catch up over a few drinks, give me a shout. Cheers." Perhaps i should sign up as well as one can never have too many drinking buddies!
Moving upwards on the fee scale, Airbnb.com, a user-friendly and well set-up service set up in 2008, is the brainchild of two San Francisco-based roommates, Brian Chesky and Joe Gebbia. In an effort to make ends meet, the two decided to rent out their living room space using airbeds and threw in quirky homemade breakfast cereals (eg., Obama's Oats) as an incentive. The concept caught fire, perhaps not surprisingly given the economic crisis, so the partners decided the time was right to ignite the rest of the world.  Today, it has more than 250,000 listings in 30,000 cities and almost 200 countries.  Their goal is to fulfil every vacationer's dream, be it boats, castles, igloos, tree houses or even entire islands!  Alas, these will have to remain fantasies for me.
The way it works is anyone can register for free, plus owners can avail of the services of their professional photographer for taking pictures of the property, for which Airbnb picks up the tab.  Once a booking is confirmed, a 3% service fee is levelled on hosts and between 6 to 12% for guests, depending on the length of stay.  In addition, since landlords only get paid after the first twenty-four hours have elapsed, tenants have the right to claim a refund if misrepresentations occur.  On the flip side of the coin, guest cancellations are generally non-refundable.  Users can verify the credibility of its members via the secure messaging system; as an extra perk, hosts have the flexibility of altering their rental prices according to the season but are under no pressure to either accept or decline a booking.  Also, an important and reassuring factor is that as per the Airbnb guidelines for host insurance in India, all guests are required to sign a general release of liability upon arrival.
Approximately six hundred homeowners here in Goa have registered their spaces on the site, with prices ranging from Rs 800 for a modest room in Candolim to Rs 17,000 for a magnificent villa in Reis Magos.  One local host near the Velsao beach has colour coordinated the rooms on offer and advertises these rentals as the green, blue or purple room.  Another's "lovenest", situated close to Baga, is a self sufficient apartment that sleeps four.  Judging by the reviews posted by guests, proximity to restaurants, transport rentals and of course the beach get extra merit.  Also, it seems that hosts tend to double up as guides here, providing insider information on the best places to hang out.  As a result, in many cases, the parties become good friends and even make plans to swap their roles, such as a Goan host being invited to stay at an Austrian guest's home.
It's not all completely rosy, however. One host from Panjim, who asked not to be named, complained of the behaviour of some of her Indian guests, who  try to cram large groups into a single room, haggle over already reasonable rates and sometimes try to bypass  Airbnb by suggesting independent deals (something smart hosts will avoid given the protections offered by the site).
"Burnt utensils, stained bed sheets, damaged  gadgets and mud-stained towels are but a few of the issues i've had to deal with. These people don't appreciate that the hosts have spent time and money in decorating these properties with taste and care and they should therefore be more considerate".
A completely equipped kitchen
Nevertheless, her experience has been largely pleasant and profitable. "Airbnb has taken Goa by storm  and suddenly tourists all over India are becoming aware of an alternate way to finding accommodation here during the tourist season,".  Starting with just one listing,  she has upped it to three thanks to the site's professional standards and of course, the number of bookings.
 "I think Indian tourists still need time to wrap their heads around this concept; foreigners, who are more familiar with the system, tend to be   more respectful of your property", she concludes.
 My travel savvy friend Harvey Koh, who rents out one of the bedrooms in his London flat, talks about the advantages he's experienced on this website.  "A lot of my guests are hosts themselves and thus, quite considerate and mindful.  Also, Airbnb is very hands-on once a booking is confirmed; they send reminders about expected guests and provide helpful tips on how to deal with special requests".
At the end of my research, I find the early bird among the three (founded in 2000), Tripadvisor, which claims to be the most popular travel site worldwide, having 32 million members and 100 million reviews.  Of course, Tripadvisor largely focuses on hotels, restaurants and local attractions, but there's also a wide selection of homestays and BnBs (Bed & Breakfasts). The entries on Tripadvisor are  ranked by popularity based on feedback posts. It relies primarily on advertisers for generating revenue and not surprisingly, is thought to have replaced the Lonely Planet as the to-live-or-die-by guide .  In our sussegado haven, I discover almost five hundred rentals  falling into several lodging categories, such as beach, family, romantic, best value and so on.
Unfortunately, despite the generally positive response, there have been some tragic incidents associated with these sites. A couchsurfer from Hong Kong was raped by her UK host in 2009; the accused is now serving a ten-year prison sentence.  One Airbnb landlord had his home vandalised by a drug addict who also stole his birth certificate . Thankfully, this site has now installed a property protection program where owners can make a claim for damages incurred.
These are the extreme cases, however, and most incidents are far less serious, such as the time the Bombay-based owners of a lovely Indo-Portuguese villa in Arpora, discovered that their Airbnb guests had taken off with all the toiletries in the bathrooms. "While I confess to the same guilty habit when staying in a hotel, there, the bottles are tiny whereas here, my home was stocked with giant sized expensive brands. How could any sensible person assume that these were up for grabs?" (The culprits have been duly chastised – ouch).
My spirits are revived upon discovering that reviews are the bread and butter of most online travel services and help in building up or adversely affecting the reputation of those sites and its users. Translation: there is accountability.
These sites are clearly helping to boost tourism and consequent earnings in destinations around the world, including Goa.  Hoteliers need not worry necessarily. as the pie here in Goa seems to be big enough for all. The trend favouring personalized stays over the hotel experience is definitely growing.  Yet it shouldn't come as a surprise that not all tourists are enthusiastic about jumping onto this bandwagon, preferring instead the comforts of a hotel's mollycuddling service.  To put it candidly, I reckon room service will always have a fan following!