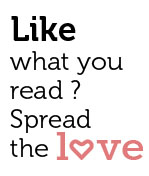 Share
Time to get cracking at the Goa Marriott Resort & Spa!  Pull on your pincers and devour scrumptious bites of aquatic heaven at theCrab food festival at Simply Grills, health the moonlit riverside restaurant, shop from 15th February – 2nd March 2014, 7 pm onwards!
Relish ocean-fresh crabilicious bounty, cooked to perfection by expert Chefs, amid the spectacular ambience of the sparkling waves under the starlit skies! Take your pick, choose your crab, and let the Chef work his magic. Dig into some delighfully spicy Crab Cakes, or savour the rich flavour of the classic Thermidor.  Taste the inimitably Italian Squid Ink Risotto, or go Indian with the innovative Kerala-style Kappas. Also featuring a host of creative preparations that our chefs can recommend for you! What's more, our brilliant hosts will help you pick the ideal wine from our extensive wine list to round off your crustacean dinner.
Feast on the juiciest and freshest crab this fortnight only at the Goa Marriott Resort & Spa! For reservations, please call 0832-2463333.
ABOUT Goa Marriott Resort & Spa:
With a stunning sea-view and glorious sunsets, the Goa Marriott Resort & Spa is the ideal destination for a stay in the land of sun & sand. Located at the edge of the Miramar Beach, it is perfect for a truly relaxing vacation. This charming luxury resort is one of the finest five star hotels in Goa for business and for leisure. Besides an exciting mix of fine dining, leisure activities and comprehensive business facilities, the Goa Marriott Resort & Spa also provides easy access to bustling Panaji, the capital city of Goa, rich in its history and cultural heritage.