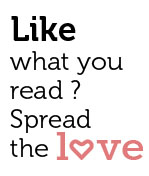 Share
At The Park Calangute
Imagine a balmy night and a clear sky. A gentle crash of waves in the backdrop.And the seductive sound of a jazz quartet serenading by the sea. For a long time it was Kolkata. Then it was Mumbai. Now, Goa is slowly taking over the mantle of the jazz capital of India.
Changing demographics, the emergence of a new generation of international tourists and foreign settlers craving quality music, and a pleasant collision of other critical catalysts, are combining to make Goa the new Eden of Jazz.
The Park Hotel at Calangute presents 'Wednesday Night Jazz' from the 14th of January, 8pm onwards. It will feature Singapore's most celebrated jazz singer Marina Xavier with UK trumpet virtuoso Bob Tinker and local jazz icons Lenny Heredia on keyboards, Colin D'Cruz on bass and Lester Godinho on drums.
Togther, they ensure a mid-week musical entertainment in an eclectic surrounding.
Contact  Person Details:
Praveen Vashist
The Park Calangute Goa
Holiday Street, lane OppCalangute Mall, Calangute Goa – 403516
T +91  0832 2267602
F +91  0832 2277600 
M+91  8805028194
@ lovepeace.goa@theparkhotels.com
'Note: The corner is a regular space where businesses, entrepreneurs and all others with noteworthy projects can 'strut their stuff"