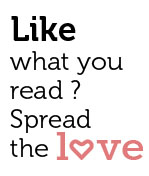 Share
Changing the world
The Goa hub of the international World Economic Forum's Global Shapers initiative is addressing global issues at the local level
Social media is a lot of things, buy chief among them being a superb out for venting. We're always expressing our happiness, sadness, rage or disgust on the latest trending topic. But when it comes to actually getting down to doing something about it, people often pass the buck. It's either out of their control or someone else's job.
Not these youngsters. This group of 14 Goans has joined the World Economic Forum's (WEF) international initiative to improve the state of the world, one project at a time. Around the world, thousands of Global Shapers are making a difference, from providing furniture and household items for displaced people in Gaza to encouraging young Costa Ricans to vote.
"These are young people exceptional in their potential, their achievements and their drive to make a contribution to their communities for building a more peaceful and inclusive world," says Tallulah D'Silva, the curator of Global Shapers Community Panjim Hub.
With 50 per cent of the world's population under 27 years of age and a majority in urban areas, the World Economic Forum began to look at engaging young people in the solutions to global challenges. The Swiss non-profit started this global network of people between the ages of 20 and 30 in 2011 and by June this year, more than 344 Global Shaper Hubs had been set up.
In Goa, the hub was formed five months ago after D'Silva received a call from the WEF. She then recruited youngsters she knew had the passion and drive to make a difference here.
"The Panjim Hub is involved in a number of different projects at the moment," says social worker and photographer Fabian Franco, continuing, "One of the projects is promoting grey water recycling systems using plants and biogas systems in institutions."
This is their G2H2O project in which they opt for plants over a conventional sewage treatment system to convert waste to clean water. Another similar project is their Trash2Gas initiative in which they hope to use wet waste to generate biogas that can be used to run a community kitchen, or light public spaces.
In Karmali, the group has joined hands with the Mitsuko Trust and the local panchayat to come up with a low-cost eco-friendly toilet to improve sanitation. The community in Old Goa is currently grappling with increasing population density, lack of water and sanitation facilities, which pollute water bodies and put the nearby Karmali Lake bird population at risk.
To combat this, the Hub's Ecoloo Project is looking at eco-friendly, cost-effective individual and community sanitation modules with grey water recycling, minimal water usage, built with long-lasting materials, with plants grown in the root zone that can be used as food.
Recently, Viola Rodrigues, Mrinmayee Thakur and Chenelle Rodrigues assisted D'Silva with a series of nature trails to help students from city schools connect with their environment. "The objectives of the trails are to promote outdoor learning, understand local biodiversity, identify and document local flora and fauna, and connect to natural systems and understand the role they play," the Shapers explain.
They've conducted two trails for students of Our Lady of The Rosary High School – one in Dona Paula and the other in Bambolim – and a third for the Little Penguins School in Old Goa.
The Hub will soon launch a Career Speak initiative for young school and college students to encourage them to choose careers that go beyond the typical 'first choices' of engineering and medicine. And this is just the start. D'Silva elaborates, "We are currently involved in preparing a tree policy for the city and are documenting and mapping tree avenues and different species. There are also plans to introduce urban farms in the city as a collaborative effort with Green Essentials and the Corporation of the City of Panjim."
Goa's Shapers come from across professions and spheres of interest – from professor Varad Sabnis, student of Environmental Studies Gabriella D'Cruz and research associate Atul Borker to journalist Anwesha Singbal, psychologist Krystal Cardozo, engineer Nitish Wagle, teacher Chandrakant Shinde, and the youngest Tarika Khan.
Being a part of the Hub is a way for them to make a change in society while also exposing themselves to the ideas and voices of youngsters from around the world. Entrepreneur Raghuvir Mahale is looking forward to using information technology to make life easier and improve daily life. "I also want to get exposed to a lot of knowledge from around the world, and learn new things that can be implemented in Goa," he says.
The group meets every month, either at a small café or at the curator's office, discussing ideas and making plans over hot chai and bhaji. They often work on implementing their projects on their own time after office hours, and gain inspiration from the shapers around the world who are already well on their way to making a difference.
The global community lends its support through forums and offers opportunities to exchange best practices on relevant issues – from selecting Shapers to Hub governance, and sharing insights with WEF colleagues on regional issues and pressing world challenges.
"I look at being part of the Global Shapers Community Panjim Hub as a way of helping each other with new projects, building a network not only in India but across the world and giving our community work international exposure," says Franco.
This motley group of youngsters believes in making the change they want to see, and the next time we think of complaining about something, we might want to take a leaf out of their books first.
To learn more about Global Shapers, visit their website at www.globalshapers.org