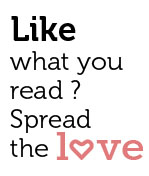 Share
Pilgrims making their way to visit the holy shrine in Old Goa
Editor's Note: Andrew Howard, a 16-year-old high school student from Phoenix, Arizona, and his father Jim were among the hundreds of thousands of pilgrims who converged on Goa for the Exposition of the Relics of St. Francis Xavier. Here is his report for Goa Streets, part of a citizen journalism initiative called Heard on the Streets.
To be completely honest, the entire idea of traveling over 30 hours with my dad to see an incorruptible dead body, particularly one that's been around 500 years, did not exactly strike me as a good time, but I've been wrong before.
A few years back, my dad was sitting on a cruise ship and began talking to the bartender, who was from Goa and attended a Jesuit high school. He brought up that every ten years in Goa they parade the remains of St. Francis Xavier and allow people to view his body. My father thought this idea was absolutely insane, and from that moment on he knew we would be going to India!
India isn't exactly an easy place to get to from Phoenix Arizona (my home), and when you are stopping at churches along the way for blessings, it can really drag on. After a quick blessing from a Jesuit priest in Phoenix, we took a flight to Miami where we went to Christmas morning mass and, once again, stopped for a blessing. Later that night we took a flight from Miami to London, where we stopped at a third Jesuit church and received a blessing. These blessings were all meaningful, especially because they all had one thing in common – none of the priests had been to Goa for the Exposition of the Relics of St. Francis Xavier.
Arriving in Goa was crazy to say the least. With all the big beach parties and music festivals, there was so much traffic it took us about three hours to get to the Panjim Inn. It was finally beginning to set in that we were all the way in India.
Before we left Phoenix, I honestly thought that no one would be at the exposition, that it was some creepy religious thing that my dad had come across. To say I was wrong is an understatement. We awoke at six in the morning and when we arrived at the exposition at six thirty, there were probably 20,000 people already there. As we waited in line, we asked a man working there how many people attend in one day, and he said that because it was Sunday, around 100,000 people would be there. That's a lot of pilgrims, and most were from India.
And now it was time to see the body of St. Francis Xavier, the co-founder of the Society of Jesus (the Jesuits), the saint who once called Goa his home and whose relevance has grown mightily now that we have our first Jesuit pope.
Andrew and Jim Howard
Three days of travel to get from Arizona to Goa. Three hours of waiting in queue at the Se Cathedral. And then, at last, three SECONDS with the saint.
Yes, the moment had arrived, but did it really count as a moment? The truth is these three seconds were highly memorable. And it wasn't just about seeing the eerily well-preserved remains of the co-founder of Catholicism's most socially conscious congregation. The traveling and the waiting is what truly made the exposition special. Not many people journey from the United States to India, especially to see St. Francis Xavier, whose relics are displayed only once every 10 years.
What was especially surprising was the amount of non-Catholics at the exposition. These people have such deep faith in God that it doesn't matter if it is their God or someone else's. St. Francis is very special to the people of Goa. He is thought to protect them and prevent bad things from happening, and this might be a reason so many people of other faiths journey to see him. The exposition, now completed, was very special. It was extraordinary to see so many thousands of pilgrims congregated in a single place with so much love and faith. And having the chance to share that experience with my father in such a wonderful place like Goa is something I will not forget.
Heard on the Streets is an initiative by Goa Streets inviting readers to write about issues they're passionate about. If you have something you'd like to write about, send us your story or story idea at support@goastreets.in