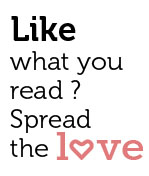 Share
A deeper look
Depending on your point of view, Chief Minister Manohar Parrikar's plan to impose an 'entry tax' on vehicles entering Goa from other states is an inflationary blunder or a legitimate revenue generator at a time of need.
Both sides have their arguments.  Some say it's not the truckers or the suppliers who will pay in the end, but you and me, in the form of higher prices for basic goods. Others wonder whether the entry fees ranging from Rs 100 to Rs 1,000 are really too much to ask when the state badly requires additional revenue because of the Supreme Court-imposed mining ban.
Opponents of the tax say it would be easier to swallow if we knew the funds would actually be put to good use rather than line the pockets of politicians. Proponents ask how the government can be expected to provide decent education, health care and other services without sufficient funds.
Opponents point out that Goa would be the only state in India to impose an entry tax. Proponents say Goa, unlike other states, doesn't charge road tolls.
Many of the business people, industrialists and traders consulted by Streets are down on the measure.
"It will surely affect the cost of production. It will also exert inflationary pressure on other materials transported by road into Goa, especially food grains, vegetables and fruits," said Goa Chamber of Commerce and Industry president, Manguirish Pai Raikar.
Parrikar imposed the 'entry tax'of Rs 1,000 for trucks (lorries), Rs 500 for tempos, Rs 250 for cars and Rs 100 for three-wheelers.
Budget documents reveal that the State expects to collect about Rs 100 crores through the entry tax this fiscal year.
The move provoked a strong reaction from commercial transporters from across the border in the neigbouring states of Karnataka and Maharashtra. The Belgaum Chamber of Commerce and Industries, Karnataka Milk Federation and Belgaum's Wholesale Vegetable Market Association expressed strong displeasure.
Last week, transporters even resorted to a two-day flash strike, which starved Goa's vegetable, fruit and grocery markets of supplies and triggered a sudden spurt in prices.
Goa's markets are heavily dependent on the neighbouring districts, particularly Belgaum in Karnataka and Kholapur in Maharashtra, for supplies of fruit, vegetables, milk, eggs, fish, meat and other items.
In a meeting with transporters, Parrikar stood his ground, justifying his decision by drawing attention to high toll fees charged by other states for the use of roads.
However, he promised some concessions, like issuing monthly passes at reduced rates for trucks and other vehicles which transport essentials like milk.
The meeting with Parrikar, according to the representatives of the Kholapur and Belgaum trade bodies, was 'not so fruitful.' They called off their campaign temporarily because of elections in Karnataka but may renew it in the coming days.
Parrikar seems in no mood to climb down from his decision, which he hopes will help compensate for coffers starved of nearly Rs 850 crores a year that came in from mining.
"Why shouldn't we charge the entry tax? All other states charge toll for using their roads," Parrikar said.
He said he would not be cowed by the "blackmail tactics" of striking transporters. Speaking on the issue in the Goa Legislative Assembly, Parrikar said, it is a matter of the state's 'prestige' to charge the tax and that he will not listen to the diktats of trade organisations of the neighbouring states.
Traders, he said, cannot stop transportation of essential commodities and issued a veiled threat by reminding them that their petrol and diesel is routed through Goa (and presumably could be stopped).
[tok id=e674f16dd17332b401e8fbf373195d37 partner=9385]
Former Parliamentarian Amrut Kansar takes issue with Parrikar's stance.
A veteran legal practitioner who also taught Constitutional Law, he says the principle adopted by the chief minister to impose the tax may not violate the letter of the law but is questionable on constitutional grounds.
"It's contradictory to the federal fabric of the Indian Constitution," Kansar told Streets, saying that it discriminates between vehicle owners from others states and those from Goa.
"Even Jammu and Kashmir and some North-Eastern States which enjoy Constitutional autonomy haven't imposed such entry tax," Kansar said.
"Any such tax should have been introduced only after consultations with the Centre. National Highways are not the sole property of the State," Kansar said.
For its part, the opposition Congress party has not yet made its stand on the entry tax clear, but its Member of Parliament, Francisco Sardinha, said he feared it will affect growth in tourism.
"The domestic visitor who travels by road may be kept away," he said.
Goa, he said, is not a producing state and has to import most commodities of daily use from outside. The state cannot afford to intimidate these traders who supply to the Goan markets, he added.
.
.
.