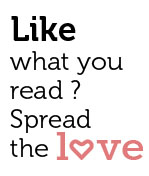 Share
The Corner
Go Green, be responsible
Great responsibility as aluminium cans reduces carbon footprint. The newly launched XPLOR highly inspirational ready to drink cocktails comes in fully illustrated lightweight, pilule stylish and slim 250ml aluminiumcans.
Research reveals that aluminium cans are the greener vessel because aluminium is lighter, which makes for a smaller carbon footprint from transportation than glass. From packaging footprint, aluminium can have a smaller carbon footprint than the glass bottle. Also, the bottle has a paper label on it, and paper has a lot of water content in it. Part of the reason the carbon footprint for an aluminium can is lower is that it has more recycled content than any other beverage container. Can product also chill faster, saving energy again!
While drinking an Xplor RTD can, a responsible consumer gets to feel "So I'm being more environmentally responsible if I drink my stuff from a can than if I drink it from a bottle".
"With every cocktail in a can we make, we work to uphold our great responsibility. We produce great cocktails and strive to make a difference throughout the lifecycles of each one, from implementing sustainable growing practices to encouragingconsumers to recycle our packaging after enjoying the finished product" says Dr. Mohan Krishna CMD, Cheers group.
When it comes to the latest trends, consumers globally are starting to really embrace the convenience of a pre-mixed drink in a Can. The pre-mixed can has become the rage and real traction world-over in the recent past. Xplor RTD in can is the first of its kind in India with exciting international flavours.
'Convenience occasions' are multiplying as we become busier and lazier, and even in the home – the one place we might have the time and tools to self-open, mix and decant – consumers are now seeking the easier option:Xplor RTD.
"Consumers are not bartenders. In the main they want their drinks to arrive with the minimum of fuss. Complicated serving rituals, measures and alcohol-to-mixer ratios involve input, effort and knowledge. Having it pre-mixed makes life easy. People like easy" says Ashwin, Director, Cheers group.
Note: The Corner is  a regular space where businesses, entrepreneurs and all others with noteworthy projects can 'Strut their stuff'