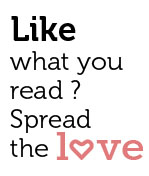 Share
Walter Mascarenhas
Adventurer, Corporate Trainer,  Air Force Guru and Teacher In the Water
It's a legitimate question to ask. Why write a whole newspaper story about Walter Mascarenhas? He's still very much alive, so no fawning obituary is called for. He's not a global celebrity, nor has he done anything untoward or scandalous, such as embezzling millions or snapping compromising selfies.
The reason, dear reader, is that Walter, living right here among us in Goa, is a Renaissance Man. He can fix a jet airplane, tell you how to increase your business's bottom line, and teach your children to swim. Now 48 years old, he's a motivational speaker, an expert in neurolinguistics, an aeronautical engineer, a corporate trainer, an ex- Squadron Leader of the Indian Air Force and an accomplished diver – both in the sky and underwater.
And as all those who know him can attest to, he's also a really, really nice guy.
Now do you see why Walter merits his own newspaper story? Read on!
At 26 years old, Walter found himself in the Indian Air Force maintaining engines and overhauling fighter aircraft, overseeing some 350 technical personnel. He stayed with the air force from 1987 to 1998, holding such top positions as Senior Engineering Officer, Senior Production Engineer and Chief of Quality Assurance.
Then, from 1998 to 2010, he worked in the private sector in various senior managerial positions, including with a large company in Dubai. He started conducting training programs in 2007, putting his decades of experience to good use.
These days, companies often invite him to conduct half to two-day outbound and in-house programs. Training simulations are designed to educate and persuade participants to think outside the box and see the bigger picture about skills needed to operate a business. The goal is to achieve a better organized and fluid system, where employees understand their part in making the company successful. A team without relationship norms is open to potential interpersonal and other problems.
"A trainer is like a coach, a facilitator, who brings out the best in the participants. It's like sharpening your tools, which get blunted due to a regular routine," Walter explains.
Walter Mascarenhas during a workshop
"When employees contribute to growth, they also achieve a huge sense of purpose, motivation levels are higher, attitude and behaviour become appropriate and the employees can grow along with the organization. People learn when they are in a happy state."
As a trainer it's essential to get your message across in simple words. You can't let the audience get to you. To become defensive and subjective signals to the listeners that you are not sure of yourself or your facts, and they may assume that what you are saying is unreliable. This can lead to loss of your credibility.
Walter's programmes include: Train the Trainer, Effective Communication Skills, Time Management, Presentation Skills, Confidence Building, Team Building & Bonding, Leadership & Executive Skills, Strategic Decision Making, Essential Selling Skills, Customer Relationship Management, Motivation, Attitude and Behaviour, Stress Management, Art of Making Conversations, Enhancing Life Skills, Managing Technical Professionals/ Specialists, Corporate Induction Programs, and various other tailor-made programs to suit various organizations. This may sound like a lot of work but rest assured, Walter is not one for all work and no play.
During his time with the Indian Air Force, Walter was a keen adventure sports enthusiast. He was part of the Air Force Sky Diving Team for five years, doing over 300 jumps and free-falls. He was an aero-sports performer during the Air Force Diamond Jubilee Celebrations in several cities across India. He's also an avid parasailor, river rafter and crosscountry driver, both in India and the USA. Walter is a world-class scuba diver, practicing the sport in places such as Dubai, Oman, Ras-Al-Khaimah, and Bat Island and Grande Island here in Goa. He teaches snorkeling, and conducts free swimming classes for people, young and old, who most need it. In the past dozen years in both Goa and Mumbai, he's taught more than 600 people to swim or lose their fear of water.
Life has given much to Walter Mascarenhas, and he doesn't hesitate to give right back. Add to that a hefty dose of humility, talent and generosity, and you have a noteworthy personality – deserving of not just a newspaper article, but a hearty 'thank you' as well.