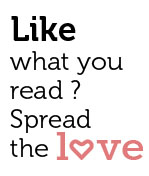 Share
A World of Wonders Greets You On Chogm Road
Goa in its infinite beauty is host to many kinds of manmade structures, be it resorts, hotels, shacks or houses.  Every season we see new restaurants, cafes, bars and other ventures mushroom up in different corners of the state. And yet surprises are rare to come by. Yet every once in a while comes a place that will make you feel excited and re-energized.
Enter Saraya. Set right in the middle of the CHOGM road stretch, opposite Rust and next to Freedom Tree (and not far from Goa Streets!), Saraya is a beautiful, eco-friendly cafe/art gallery/hostel that also features its own organic farm, tree houses and nightly events. A beautiful world within a world. The extended property has been designed by Saraya's mastermind/owner, Deeksha Thind, who also serves as a chef/architect and curator of the space. Deeksha and her team (her family and a bunch of rotating volunteers) are ambitious in their zeal.
"We are having events almost every day of the week including live music, Yoga and meditation classes and a variety of other fun interactive activities which change on a weekly basis. Plus we are also starting a library soon," says a happy and spirited Deeksha with no doubts in her mind.
Looking at the hostel and its beautiful rooms, you won't have many doubts, either. All of the rooms are built with a modern, forward-thinking mindset, respecting Mother Nature. The hostel has three kinds of rooms, Earth Rooms,Tree Houses and Tree Dorms.  Most of the Earth Rooms have a big old tree right in the middle, elevating the space's natural sensibility. The creatively adorned Earth Rooms are the most luxurious of the three, with an attached bathroom and occupancy for single or double. Tree Houses have similar features, but you must climb to get to them, with bathrooms at ground level. The Tree Dorms are shared dormitories on an elevated platform.
As if building an eco-friendly hostel, mostly with mud and bamboo, wasn't a daunting enough task on a planet dominated by concrete, you only realise the depths of the achievement by considering the time it took to build it: 11 months! Yes that's right. The sprawling complex was built in less than a year (and when I say sprawling, I mean it!).
The rooms are beautifully melded with the nature that surrounds them, and have a seductive charm. The vibe of the hostel is happy, positive, and inviting – welcoming you with a sense of warmth. That's in addition to a strong sense of community, almost hippie, but without trying too hard to be hippie, and hence feels good and easy.  The icing on the cake is the prices, which begin at Rs 500 for the dorm and reach Rs 1500 for the Earth Rooms and Rs 1100 for the Tree Houses (all include breakfast), which in my opinion are a steal.
But before you reach the hostel, you first pass through the cafe and the art gallery. The cafe is currently open from 5 to 11pm (this IS the Music & Nightlife section, after all!). The pizzas (made by Zora, Deeksha's son – family business,remember? Her other son is unofficially employed in the cafe as well, and is mostly spotted around the place with a guitar and a 24/7 will to jam). The strudel is a personal favourite although everything on the vegetarian menu is delicious. There are hot and cold beverages, including fruit juices and several varieties of herbal tea (sorry lushes, no alcohol here!). There are Jacket Potatos, Stuffed mushrooms and veg burgers, to name a few of the food items.
Once past the cafe, you enter the art gallery, which currently has works from the 23-year-old local artist Godot. His art features the human form, personal tribulation and abstract settings, a lot of which are in the digital medium. The gallery is set in an old Indo-Portugese house, where the future library is also in progress.  The Saraya team also comprises of volunteers who are offered free stay and food in return for their services, such as helping out with the orders, building a table/chair, helping organize events, etc. In line with their affinity for nature, Saraya also has a small farm on which ingredients are grown and used in the food. Various other aspects and side projects can be known in detail once you visit.
Saraya in Sanskrit means "to begin, to flow." And beginning and flowing with creativity and spirituality is the philosophy upon which Saraya was created.
"We want this space to be a hub for artists and creative people, and we want there to be continuous flow of creative energy", says Deeksha, who fills every day of the week with artistic and spiritual events. A musical jam happens almost every night, and anybody who feels the groove can join in.
A few of the upcoming events are The Satori Music for Bliss workshop, teaching students various Prana movements through their bodies and allowing them to explore the possibilities of pranayama through sound energy created through a musical instrument.  All events and activities for Saraya can be checked online through their presence on Facebook, Twitter, Instagram and their own website.
Saraya blew me away. I hope it does the same for you.