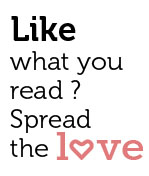 Share
Cheenos,recipe with one of the largest bars in North Goa
From Noida to Goa, unhealthy awakening long dormant emotions
Maybe there was a time you wanted to be a rock star.  Or perhaps you associate your first crush with a particular tune. Or tastes or smells that bring back a rush of memories. Have you felt the longing to awaken an emotion that has long been dormant?
This, to me, is the essence of the feeling you get when you walk into Cheenos, a great new pub next to the Baga Bridge. The lighting, the rock n roll memorabilia on the walls, the black-and-red colour scheme, and the terrific music and food combine to conjure an intense mix of emotions that simultaneously draw on the past and trigger future yearnings.
If you do get a feeling of déjà vu, it may not necessarily be magic, however. After all, the venue until recently was known as Malts n Wines, and if you've been there, you know there's something special about the place, with its vast, breathtaking upper deck and lower-level 'bunker' replete with a large bar and glassed-in private rooms. And yet other than featuring the same "deck" and "bunker" concept, Cheenos bears little resemblance to Malts n Wines, with a new décor, a new menu, a new music style (retro rock) and a completely different vibe.
Here's how the folks who run Cheenos describe themselves: "Our longstanding love affair with music has led to the fruition of Cheenos with art works of all the Gods of rock n' roll, music that will keep you tapping and restless for more, and a huge variety of food that will leave your tummy heavier but your heart a whole lot lighter."
With the Baga venue, Ajit Singh, 25, and Arpan Gupta, 27, along with Ajit's mum Mary, have opened up the second in the line of Cheenos pubs, the first being in Noida. At 10,000 sq. feet, it's one of Goa's largest venues. That the place remains as comfortable and cozy as it is, given the large space, is a feat in itself.
The VIP lounge
Ajit, who opened his first café at a small suburb in Delhi at the age of 20, learnt all the valuable lessons from hands on experience. Besides running the two Cheenos pubs, he also runs the popular restaurant Xiian in partnership with Arpan in Noida. He used to own a place in Delhi called Manajsa that hosted some stunning musical talent.
Ajit understands that opening up a food/nightlife venue in Goa can be challenging, even more so than in Delhi, given the number of such establishments that have been forced to shut down for lack of business. That is why he thinks you have to strive to deliver impeccable service that leaves no room for complaints.
Cheenos in Noida pays regular rock tributes and has nights dedicated to Beatles, Pink Floyd and the Red Hot Chilli Peppers, to name a few.
Ajit Singh
Ajit in the past invited top-class musicians to Manajsa to perform, including the likes of Bobby Cash, a singer from the foothills of the Himalayas, and Lou Majaw, a guitarist and singer from Shillong. He had the popular band Thermal and a Quarter from Bengaluru flown up to play.  Manajsa has also attracted quite a few celebrity patrons, such as the chief minister of Meghalaya and actor Naseeruddin Shah.
As for the new Goa venture, Ajit says that he wants to give Goans an experience like they've never had before.
"Cheenos has a very close relationship with music," explains Ajit.
As it says on their Facebook page, "Are you ready to have your mind blown?"
The entrance to the washroom
Let's start with the food. Cheenos serves up world-class, authentic Indian cuisine, in addition to continental and Goan cuisine. Great care is taken to ensure the flavour of the food is a cut above the rest. A whole lot of smoked meat is bound to delight your epicurean tastes! That's in addition to juicy burgers, giant thin crust pizzas, Mexican delights and Goan delicacies.
On the music front, there's Karaoke Night and Ladies Nite, in addition to evenings with some of Goa's premier bands.
Ajit says he believes Cheenos will be a national brand in the not-too-distant future. With the kind of vision he and his partners have shown in Noida, Delhi and now Goa, I wouldn't be surprised if he's right.
 A bike with neon lights for interiors