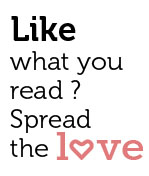 Share
DJ Le@h at Cafe mojo
Note to the Censor Board: There's an 'N' in the word, discount so lay off!
Has WTFUNK! got you yet? It has with Goa, as it did with Fashion & Lifestyle writer, Ethel Da Costa, creator of this music series, going by the success of the concept held at Café MOJO from Aug 8-Sept 5 which celebrates yesteryears path-breaking Music Legends of Funk, Acid, Electro Jazz, R&B, Motown , Classic Punk Rock long forgotten in the heat of EDM.
A year back, during one of my manic trolling sessions on the internet, I sat one entire weekend devouring Jamiroquai. Hook, line and sinker, obsessively falling in love with the genius of Jay Kay.  I read every interview, brawl, his love for fast cars and even faster women, drugs, helicopters, eccentricities, but through it all wholly committed to his music like his survival line to existence. Jay Kay spoke to me in my dreams, spiking even my flat line work days with his mischievous lyrics, puns and complex musical arrangements. I was his Cosmic Girl.  And he clearly, a man way ahead of his peers. And yet, when I asked a young local DJ in Goa to play one of his songs, he had never heard of the bugger! Infuriated and holding on to my high heel, lest I fling it at his ignorance, I stormed home vowing that I would find a way to do justice to Jay Kay.  I reached out with the idea to buddy DJ Jiva, a passionate, well heeled music lover himself, and DJ Amit Makwana. They were amused, but agreed. My daughter DJ Le@h chuckled wondering how Jamiroquai would fit into the manic EDM format clubs are hooked on to.  The challenge became a raison d'etre. Herbie Hancock, Al Jarreau, Earth, Wind and Fire, Marvin Gaye, James Brown, Iron Butterfly, Grand Funk Railroad chewed my headphones…WTF!  It simply had to be done.  WTFUNK!! had waited too long…
Putting together the talented cast of WTFUNK!  DJ Series was as equally important as the music of the legends celebrated. Content here was king. With attention to programming, detailed discussions on genre and its showcase packaging, the team flowed with the spirit of WTFUNK!! Girish Desai, MD, Café MOJO went with the faith and I'm grateful.  We need more believers!
Opening WTFUNK! on Aug 8 with `Bring on the Funk' headlined by DJ MV Cliff and DJ Jiva, both seasoned in their respective formats, the duo did a sensational showcase of sounds rarely heard of today.  Funk DJ MV Cliff opened the night to the beats of  Herbie Hancock, Soul Sisters, John Davis & The Monster Orchestra, Prince, Jamiroquai, Bill Withers, Gregory Porter, 6ix Toys, Mooqee, Elijah Collins & Tee J, while DJ Jiva brought on popular hits of the 70s and 80s Donna Summer, Nerd, Kool & The Gang, Grand Popo Football Club, Chic, Average White Band, Irene Cara, The Tramps, Commodores, Lipps Inc, Earth, Fire & Wind, Carl Douglas as clubbers took to the dance floor giving `Music With Attitude' the zest of the free-spirited young.
Spread across 5 Fridays with themes and music programmed around it, Aug 15 saw `Bollybhang,' in keeping with the spirit of Independence throwing together a jam of Indie rock, Bollywood anthems, Punjabi underground spearheaded by UK Indian music producers of the early 90s. DJ Akbar, featuring DJ Yudi Stark set the funk to Bollywood. As WTFUNK! sets in, `The Rock Convention' on Aug 22 blew the lid off with Goa's young DJ Le@h commemorating World Goa Day with a classic rock-hip hop infusion of titles that defined the generation of LPs, while DJ Jiva brought on popular rock-punk hits with a stylish panache all his own. The duo touted most likely to raise the heat at Café Mojo.  Followed by Aug 29  `Retro Maestros' celebrating the alternative legends of the 80s headlined by DJ Ash & Jiva, and closing the series with a mega party on Sept 5 with `Motown Revival' by DJ MV Cliff and DJ Gail bringing R&B, Motown back into the groove of modern day playlists.
If you missed WTFUNK!  time to catch the series for the sheer pleasure of acknowledging the music that made immortal icons of our generation. And yes, you can credit us for bringing Funk back in style.
WTFUNK! is the property of Think Geek Media Entertainment. Goa's niche music, fashion and lifestyle label known for its benchmark concepts in media and entertainment.