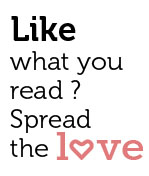 Share
It was a Blast !
No, cure the feast of Sao Joao is not yet upon us. But is that any reason not to party your brains out in anticipation of the upcoming storm of fun?
Not if you're a Goan party animal or any other kind of party freak who happened to be in the vicinity of the hotel The Park on June 1! That's when the annual pre Sao-Joao bash was held, and fun it was indeed! Not just fun. It's safe to say, dear reader, that this was a pre Sao-Joao BLAST!
A massive crowd of more than 700 people attended the pre monsoon pool party, on the gorgeous grounds of The Park overlooking the waves of the Arabian Sea.
The event was organised by The Park and Jack events.
DJ LINE UP:
DJ TERI MIKO, DJ RYON NOGAR, DJ VARUN F, DJ AKSHIT, DJ JACK M, DJ FLOH-TEK,  DJ TEJAS, DJ AK47
MIC: MACKIE
The hot, young, wonderfully happy crowd grooved to the DJs' rhythms inside and outside the pool.
The open air bar 'PEACE', the restaurant 'LOVE' and the swimming pool were totally jam packed.
DJ TERI MIKO mesmerised the crowd with her usual performance, her vibrant tunes resonating throughout the venue and taking the young lot in hand within no time.  It was a great musical feast for the people.
Saurabh Khanna, Director, Operations, The Park, Calangute said, "It is a good start and we look forward for bigger events in the coming season"
With the pre Sao-Joao bash, the expectations of the crowd has grown, with everyone waiting for the real Sao Joao bash in the coming days….!
And if you love pools, a great party atmosphere and the Arabian Sea, we suggest you party once again at The Park when the real deal arrives. Good going, guys!
Teri Miko, Marc Gosh and Vishwanath Shelke
Moses, Miku, Kashish, Alika, Maliza And Gang
Vishwanath Shelke
Teri and Ryan