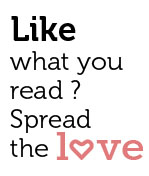 Share
A lot can happen when a sitar jams with a guitar, or when two guitars face off, and when it happens in Goa, the Goa groove too gets in, and you get the Goa Sound.
 They said June 21 this year was World Music Day, and I promptly logged on to Facebook and saw an invitation for something called the Live Music Project in south Goa. The first thing that I muttered was "sweet!"
A brainchild of the always creative Art Escape, the event was a World Music Day celebration like no other. Here's what happened: I walked into Tawa, the restaurant at Baywatch Resort in Benaulim, with my girlfriend and as we entered we were greeted by the beautiful sounds of the unmistakable lead guitar played by Elvis Lobo, Goa's pride and internationally known guitarist. People were eating, drinking, smoking and grooving.
My excitement grew as we rushed inside. The place was modest, with 100 or so people spread about on tables and a gang gathered at the bar. Everybody had their eyes and senses glued to what poured forth from the far corner where the band was set up. There was Elvis Lobo on guitar, Joe Ferrao on vox and bass, Dennis Coelho on drums and Victor Netesov on trumpet. These names might be alien to some, but in the Goa music scene these guys are among the best. Essentially into jazz, blues and classic rock, these professionals belted out some amazing tunes. The best aspect of the music was that there were no borders drawn by specific genres. Just a beautiful, funky and vibrant mix which kept even the tea drinking listeners intoxicated.
Art Escape, which organised the event, is a back-to-basics Eco Art Resort, an arts hub, an innovation centre and a knowledge sharing and 'experiential' platform, run by a highly innovative set of people. It's an initiative driven by experienced professionals who have a passion for all forms of creative arts and believe in bringing interesting people together to collaborate, learn and then share with individuals and communities. The Art Escape venue in South Goa is closed during the monsoons, but they hold events elsewhere – including this marvellous evening at Baywatch.
The team is made up of Darryl (graphic designer, branding expert and artist), Vinesh (architect and researcher), Deepak (Industrial Designer and Innovator), Carol (a graduate of hospitality management). All have come together to create something unique in Goa.
The June 21 event was one of some 400 shows they've hosted so far.  On this World Music Day, I managed to have a word with Vinesh Iyer as he moved around the tables and greeted old friends. "This is what it is about," he said, "not about any specific genres, not about any specific style. It's just music at its best."
More people kept pouring into the restaurant and just about then there was a beautiful addition. Yograj Naik, sitar maestro from Goa, jammed up with the band, and immediately commanded attention from every soul present. Elvis, with his funky licks, and Yograj, with his contemporary ragas, did a little musical face-off which was very groovy.
The evening had one more treat in store. Edwin Fernandes, a well-known guitarist from Goa now based in Delhi, played with Elvis Lobo for the first time in 10 years. The two maestros played some awesome licks from jazz to blues and rock'n'roll.  Joe Ferrao did an unbelievable job on the bass guitar, keeping up with Yograj and then Edwin. Being a drummer myself, I couldn't help but just stare at Dennis Coelho on drums and admire the versatility of his drumming.
Look out for the Live Music Project Events every Saturday at Baywatch!
'
'
'