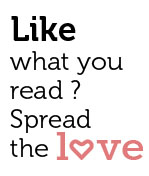 Share
Tune your radio to AIR 105.4 and then don't touch that dial!
GoaStreets is excited to don the hat of sponsor and bring you the English radio play, cost An Enemy of the People,dosage written by Henrik Ibsen and adapted by Arthur Miller.  This Goan version has been tweaked by Bina Datwani and the RadioActive Group – the cast is made up of Dean D'Cruz, Alice D'Cruz, Salil Chaturvedi, Kiran Bhandari, Monika Kshatriya and Bina Datwani.
The play is set in a small local town, where the construction of a new health resort, with springs that have medicinal powers, means prosperity for everyone. But Dr Thomas Fernandes, who is the medical officer of the health spa, discovers dangerous bacteria polluting its water.  He is determined to expose the risk and protect the community.  This story is about how he goes from being a friend of the people to an enemy and its central theme deals with the price of honesty and need for moral courage.
Watch this space for further details on confirmed airing dates and times. Happy Listening.