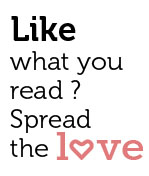 Share
Chef Alfonso at the Grill restaurant Marriott
An Italian Sojourn
As soon as I stepped inside the restaurant at the Goa Marriott Resort & Spa, with a dazzle of light behind me, I muttered my greetings to Chef Alfonso Montefusco. Pat came the reply, "If you step away from the light, I can see your face."
To some, Chef Alfonso might come across as just a little gruff, his keen sense of humour just a little cutting.
I guess it's the same kind of feeling people might have when they bite into a piece of dark chocolate – bitter, but entirely happy.
As our lunch progressed, I watched Chef Alfonso interact with his guests. We were lucky to have been invited over for lunch by the Marriott team on the occasion of "An Italian Sojourn," the ongoing Italian food festival taking place at the hotel's Waterfront Terrace and Bar and Simply Grills. The celebrations draw to a close on the 4th of May, so you still have time to check it out. My guarantee: You won't be disappointed if you do.
Curious and engaging, Chef Alfonso asked about everything from Indian culture to Goan food to the intricacies of local architecture. He seemed particularly thrilled to have discovered a street cart peddling rasa omelette near the main Panjim church.
Currently head chef at Alto Vino, the Italian restaurant at the Bengaluru Marriott Hotel, Alfonso also happens to be an extremely accomplished author and radio and television personality back home in Italy.  It's definitely fair to call him the premier Italian chef currently residing on Indian soil. And it's also fair to say we're pretty lucky to have him here in Goa for An Italian Sojourn.
Once everybody invited for lunch had arrived, Chef Alfonso excused himself and wasn't seen again for some time. He reappeared with the dish Insalata Caprese, a simple yet tasty fix. The interesting part was that the colours of the caprese match that of the Italian national flag – green (basil), red (tomato) and white (mozzarella cheese).
The meal consisted of Fritto Misto and Risotto alla Pescatora, Porcini Risotto, Grilled Sea Base and Tiramisu for dessert. It was all truly delightful and wonderfully cooked.
One of the favourites from the menu was Grilled Sea Bass. A fresh fish tossed in olive oil and herbs, served in a crispy skin with a lot of colourful vegetables like onion, tomato, broccoli and mushroom.
After lunch and sipping coffee, I asked a few questions to Chef Alfonso. Thanks to his spontaneous, original and uncensored thoughts, it made for a funny and yet meaningful chat.
Here are some excerpts.
AK: How did you end up as a chef?
AM: Pause… I was helping my family with our tannery business. At that time I was living in New York and did not want to work for my family any longer. I was fighting with my father. If you do business with family there is always a risk of fights. I wanted to quit…
I wanted to be a designer but my father didn't want to pay the money for my course. So he told me, "if you don't want to work for me, no nothing, no money."  I didn't have money to live in New York. You even have to pay for the air you breathe there. So the best thing I did was to join the restaurant business. At least I knew I would be fed.
AK: What has the journey been like?
AM: Surprisingly, when I entered the kitchen, things began to fall in place. The process of ingredients becoming food, the balance of it interested me. That's when I said to myself, "that's the place I want to be in."  I've also been very lucky to meet the right people at the right time. I started working with Nobu, the super famous chain of Japanese restaurants (co-owned by Robert DeNiro). After 5 or 6 years, I left to become involved with Italian and Continental food. Since then I've been promoting myself as an Italian chef.
Prawns, Italian style
AK: What places have you become fond of on your travels?
AM: Maybe my previous life I was an … Asian. Because I feel at home in places like Thailand, Japan.  India too has so much to offer. I really enjoyed the drive from the airport to the Marriott Resort & Spa. There was no traffic and people didn't look tense and strange like they do in Bengaluru. I loved the architecture I saw on my drive. In Bangalore, I don't get the tomatoes I want, so I'm growing my own tomatoes and basil in a farm at the edge of Bangalore. If you were to blindfold yourself and take a bite from the tomatoes, they'd taste like dessert.
AK: How would you describe yourself in the third person?
AM: As a third person, "He's a liar. Not everybody understands his jokes. It's a very Italian thing, to joke sarcastically. He's very hot tempered but very generous and supporting. If you need him he's there."
Chef Alfonso's colourful creation
AK: If you had to change one thing about Indians, what would it be?
AM: The curiosity. People are very curious to know your private life. They ask me ten times a day if I'm married or not, how many kids I have…
AK: If you could take back one thing from India to Italy, what would it be? 
AM: (After struggling with it for sometime, he is suddenly greeted with a moment of clarity) I would take the variety back home.