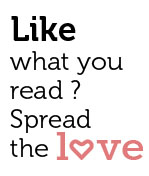 Share
The Emphasis Is On Living
Do you or anyone you know have diabetes? Do you think twice before indulging your sweet tooth? World Diabetic Day was observed last month, clinic and on this page psychologist Dr. Charlane Pereira e Rebello gives us some insight into this potentially deadly disease.
As I visited one of my uncles, for sale John Pereira, from Chinchinim, a diabetic who had undergone a cataract surgery recently, I heard about his struggles with this disease. As is his way, John tries to look on the bright side, "I have early meals. I avoid red meat and exercise daily."
My uncle is a man bound by discipline and diet. His daily routine of brisk walks coupled with an hour of cycling, and a strict diet plan to complement his healthy lifestyle, have held him in good stead!
And yet diabetes is not to be belittled. A cause of disability and premature death, diabetes is related to high blood pressure, cardiovascular disease, renal failure, and many more complications.
Diabetes can be Type I and Type II. In Type I diabetes, the pancreas produces little or no insulin, which regulates the body's metabolism of carbohydrates and fats. These patients have the disease for a lifetime and have to be treated with insulin shots and a strict diet regimen.
Type II diabetes is more of a lifestyle disease, where-in the person is leading a sedentary life. Patients with Type II diabetes are generally overweight and do not exersise.
A third type found among expectant mothers is the gestational diabetes, which disappears after the birth of the baby.
Diabetes Mellitus, characterized by high sugar levels, can lead to several complications affecting the eyes, kidneys, heart, brain and the nerves, and can even cause death.
Some 347 million people worldwide have diabetes. The World Health Organization projects that diabetes will be the 7th leading cause of death in 2030. More than 80% of diabetes deaths occur in low and middle-income countries.
India has the second largest diabetes population in the world, with an estimate 65 million affected people, as of 2013. The International Diabetes Federation has estimated that this figure would rise to 109 million by 2035.
In 2012, every 6th Goan was found to be suffering from diabetes; i.e. 16% of the population. In an affluent state like Goa with a high degree of Western influence, diabetes has been on the rise. Red meat! Sedentary lifestyle! Gorging on pizzas and pastries! Overweight and obese people! Goa's health scenario has been hit by this slow killer.
Most of Goa's diabetics are over 40 years old. Eighteen percent of Goans over the age of 40 are afflicted with Type II diabetes, according to health officials.
However, not all diabetics modify their unhealthy habits as recommended by World Health Organization. As per the recent STARCH study conducted by Bayer Zydus Pharma in collaboration with Dr Shashank Joshi and several others, Indian diabetics consume high amounts of carbohydrates; higher (64.1%) than the upper limit of what is recommended in their diet (60%) by National Institute of Nutrition.
At times, doctors see diabetes among young children too – especially cases related to obesity. One woman was shocked when her three-year-old daughter was diagnosed with diabetes. Today, the 12-year-old girl leads a normal life except that she has to take insulin doses on a daily basis.
Diabetes Society of Goa, an NGO established in 2012, is working to create awareness among the general public about this disease and has been trying to create innovative ways to get people to be more diabetic conscious.
This November, World Diabetes Day observances have been going on at Dr. Mohan's Diabetes Specialties Centre located in Panjim with participation from patients.
World Diabetes Day was observed on 14th November to mark the birthday of Frederick Banting, who discovered insulin along with Charles Best in 1922. This year, the theme 'Healthy living and diabetes' was widely propagated by WHO.
Several lifestyle changes have been recommended by WHO – achieving and maintaining healthy body weight, at least 30 minutes of regular, moderate-intensity activity on most days, eating a healthy diet of between 3 and 5 servings of fruit and vegetables a day, and reducing sugar and saturated fats intake, and avoiding tobacco.
Today, people are more aware and educated about diabetes than previous years. Alfred Dias from Margao says, "My dad was diabetic. Though I am not diabetic, I am careful about eating sweets like ladoos, dos, cake, etc. With the Christmas season and the variety of sweets offered, diabetics should be cautious about their diet."