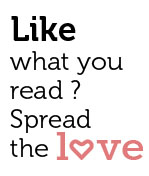 Share
Teams before the 6 a side finals with Elvis Gomes, Victor-Gonsalves and Juliana Gurjao
In Need of a Helping Hand… Or Foot!
Will anyone step up to rescue women's football from the doldrums and take it to the level expected from a state that boasts a proud soccer history or will the Goa Football Association continue to give women's football the cold shoulder?
 Goan women have brought glory to the 'beautiful game' both at the national and international levels. Unfortunately, however, their state has been unwilling or unable to match their significant contributions to football with actual resources.
The Goan Football Association recently celebrated International Women's Day with great pomp at the Duler Stadium in Mapusa, felicitating women who have contributed to the game and unveiling plans for women's football programs in Goa.
So far, though, we've seen all talk and no action. In recent years, the number of activities bolstering women's football in Goa promoted by the association total zero.
To be sure, there is some reason for optimism.
For one, Elvis Gomes, President of the Goa Football Association, is making the right noises. He promises that women's football will be given its due recognition and plans are on to revive women's football.
Juliana Gujrao e Colaco, footballer extraordinaire, has been handpicked by the GFA to head the women's committee, leading the transitional phase of women's football development in Goa.
"I have sought to give as much importance to women's football as that of men and for that we've formed a strong subcommittee under Juliana Gurjao e Colaco", says Elvis Gomes.
Gomes' vision and passion for the game is known to all, and there's little reason to doubt the sincerity of his promises. A number of activities are in fact being carried out for the development of girls' football by the Goa Football Development Council. But big questions remain over whether those activities and the women's committee will receive the moral and financial support they require.
According to a senior GFA official who did not want to be named because he was criticising his own association, the women's committee lacks teeth and does not get the support it needs from GFA executive committee members. It's little wonder women's football has been neglected for more than a decade now.
Clearly, one cannot blame past women's sub-committees for inaction when executive committee members saw them as largely irrelevant.
Asked to comment on the same, Elvis Gomes promised that there will be minimal interference and that the current women's subcommittee will be given all the support necessary to revive women's football in Goa.
"I have myself presided over their first meeting and assured all the support to them. Juliana has been given a free hand in reviving women's soccer and I even deputed her to Delhi recently to attend a workshop on women's football. We have asked the subcommittee to give their report," added Gomes.
With Juliana Gujrao e Colaco leading the charge, women's football may well be on the right track, especially if the GFA president manages to deliver on his promises by backing the committee.
Juliana has big plans for women's development, saying "Competitions for girls from 10 years onwards need to be encouraged, planned and incorporated in the GFA calendar and also a long-term development plan needs to be formulated"
She adds, "Women's football should also be promoted at the village level where parents, locals, clubs all work in unison and take responsibility to nurture young talent."
Former top footballer Yolanda de Souza, a former India international star and an everlasting master class performer on the field, feels strongly that women's football must be given greater importance.
"They should try to give at least a third of what is given to the men in terms of thought process to develop women's football", said de Souza.
"GFA needs to have a league for the women and all the clubs should have a women's team so that there is some kind of equality between men and women", added de Souza, former captain of the Indian football team.
"How much can the schools do? It is high time there are age-group tournaments for girls just like the boys in the state, with the clubs participating. Some of the bigger clubs can surely afford it and it will give the girls the much needed support," de Souza opined.
As the GFA president awaits the first report from the women's committee, it remains to be seen what comes out of it, whether the recommendations made by the committee are actually implemented or dumped and forgotten in a GFA cabinet, as has happened in the past.