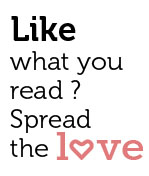 Share
Where To be In Goa If You Want A Memorable Start To 2015
You'd have to be the New Year Grinch to curl up in bed without good reason when everyone else out there is celebrating the start of the New Year. But it's been done before. Still, with the options available in Goa, it's very hard to assume you won't be clinking glasses as the clock strikes midnight.
Thanks to a free-spirit culture, availability of cheap alcohol and a cheer you can literally smell (over and above the disgusting heaps of garbage), Goa has long been the place to be in India on New Year's Eve. This overwhelming attraction causes establishments to whip out menus and rate cards with inflated prices, roads to be clogged with traffic and the sale of lots of lights and fireworks. (With tourist numbers way down this year, however, we may see a lot of those prices come down to earth).
The 'traditional' way to celebrate the start to the New Year is to attend mass as thanksgiving for the year gone by and blessings for the one to come, followed by a ball. These dances are packed with folk dressed in their Sunday best, showing off dancing skills and meeting friends. Every hall worth its name hosts an annual party on December 31, and tickets may be either booked in advance or at the venue.
When he was younger, Carlton Carvalho from Benaulim figured it made more sense to party through the night and fulfil his religious obligation by snoozing during the morning service. "But it soon changed to attending midnight mass first followed by a few drinks after we realised the crowds were too much to deal with on New Year's. I would rather spend time with a few close friends," he said, adding that the first one out of church calls a restaurant and books a table.
Most others, particularly tourists, prefer either the beach shack experience or a club shindig. It's the shacks that attract those who would prefer to walk in off the beach still in slippers and shorts and let their hair down. There is music, sometimes a barbecue or a buffet, and lots of good cheer. Many even have a fire going on the sand to keep the nip away, and they'll probably let you roast your own marshmallows if you cared enough to carry them along.
Clubs and classy lounges offer a more beach resort ambience, where you can dress up but still not bother with behaviour too much. The clubs down Tito's Lane stand in testimony to Goa's charm each year.
Sinead McManus, who lives in Calangute, usually travels home to Ireland to celebrate with family, but has decided to stay back in Goa this time. "I haven't yet decided where I'll bring in the new year but it's definitely going to be a tough decision. There's still a few days left and my friends and I will definitely be see-sawing it until the last minute as usual. So far, it's a choice between the new and exciting La Brise in Candolim or the long-established Marbela Beach in Morjim," she said.
Pooja Vinod Trindade too plans to bring in the New Year with friends who are coming home on their annual visit. "Last year, my husband and I brought in the New Year together, but this time it's going to be a lot bigger. Many of our friends who have moved out or are busy with work will be in Goa, so it's the ideal time to meet," she explained, adding, "We're looking at places where more locals hang out. At the moment, we're considering Cohiba in Sinquerim since it's new and we like the ambience there."
If 2014 has been prosperous, turn those rose-coloured glasses on to five-star properties. Extravagance is relegated to the dust as they pull out all the stops to treat patrons with the most fabulous time they can put together. Kedar Dhume from Panjim has been bringing in the New Year at the Grand Hyatt Goa in Bambolim over the past couple of years. The resort has this year suggested plans for "the best party in India" featuring something that's "never been done in Goa before". Across the length of the coast, luxury properties are putting their heads together to increase competition and widen the choice.
For some, venturing outdoors to an organised event is simply a waste of time and money. This lot would rather have a house party, most often a pot luck, with lots of good food and drink and catching up. With a large open property outside her home in Thivim, Nicole Pavri discovered the joy of New Year barbecues last year. With a bunch of close friends, they built an effigy of Father Time, stuffing him with leaves from the garden and hay from the fields. Together, they whipped up a barbecue, played drinking games on the porch and partied till they fell asleep right where they were, eliminating the hassle of late night drunken driving.
Celebrities are known to partake of the private party option and have, over the years, included the flamboyant Vijay Mallya, actress Neha Dhupia and movie star Salman Khan. Jimmi Harkishin who plays Dev Alahan on the UK's Coronation Street and Hollywood actor Richard Gere have been spotted in earlier years as well. Rumours abound that Deepika Padukone might pop by this year as will Priyanka Chopra who is reportedly set to bring in the New Year with family and friends at a private bash at her home near Baga.
Whoever it is and wherever they're from, the aim is to start the new year on a happy note. So party responsibly, stay safe and kick off 2015 in good spirits.
Happy New Year!