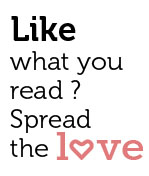 Share
New age guru says ghee's ok. i think i like her
I didn't know a virgin jungle existed in Candolim. Its virginity exists because those mighty banyans and tall, thick bamboos were planted about thirty monsoons ago, according to Ajai Lakhanpal, the owner of the place I'm talking about, 'Aashyana Lakhanpal'. A very narrow no-signboard lane takes one to the first villa. After that, unless one is driving nothing broader than an Alto, one has to foot it to the very exclusive, expensive (naturally) (uh, pun not intended) main hotel complex. Natural building material, the best fittings and plenty of good art set amidst that tropical, shady greenery, a visitors' book that indicates a la-di-da list of guests who've come here to get away from London/Paris/New York: the ideal setting for a rich person's Wellness Camp.
A Wellness Camp (my first) is a place where like-minded people meet. In this one, I guessed, the minds collectively liked to shed weight, mostly extra and unwanted. The sprightly, firm and muscularly graceful thirty-something lady with the bouncy ponytail and cheerful attitude who was telling them how to correctly bend, breathe and stretch into yogic postures was Rujuta Diwekar, a new-age Wellness Guru. She's the one whose books are bringing in the Wellness gyaan to corporate managers, businessmen, housewives with time and cash to spare, and more importantly, athletes, marathon runners and other sportspeople. Also among her clients: Anil Ambani and Kareena Kapoor.
Whispered a Rajnikant fan to me: "Mind it, they're also being exported to NRIs." He was sitting next to me on the floor, on a mat, resting on a comfortable long pillow. After that momentary interruption, we both turned to concentrate on Rujuta's lecture on "Nutrition for Exercise".
Rujuta is a sports science expert, trained in the USA, who has been advocating common-sense eating and exercising to well-soled, well-fed urban Indians. She sells her advice by appointment, mainly, to those interested in personal answers. But during the warm season, she holds these camps at easy to reach places in the Himalayas. All arrangements are taken care of. Participants have to relax, inhale the unpolluted air, enjoy the sunrises and sets, do yoga, appropriate aerobic stuff and learn to eat correctly.
his particular camp was a first, in Goa.
Her students had come from Raipur, Surat, Mumbai, Bangalore… We Goans could label them wellness tourists looking for a holiday that gave them more than spa-restricted massages. Rujuta taught them about metabolic pathways, changes in their physiology before and after routine exercise sessions, the benefits of ghee and rice (which some wellness thinkers shun). By the end of the three days, she seemed to have convinced them that they could follow the regime earnestly even at home. The cloth bags the participants were carrying had 'Rice is Nice' printed on them. Those of us who based our eating habits on what magazine diets told us, were happy to hear that 'traditional snacks like thalipeet with dollops of homemade white butter' were good for our health. I'd always suspected that the Western hysteria against ghee was uncalled for: Rujuta told us there isn't any equivalent of ghee in the Western world. Unsaturated fats weren't ghee. Saturated vegetable fats weren't ghee either. Ghee stood on its own, nutritious, tasty, traditionally soundly backed by the age-old system of medicine, Ayurveda. I loved that lecture. I couldn't agree with all she said, though. I found it hard to believe that ghee dripped through the nostril could prevent dementia. Or that ghee rubbed on the feet at night would give me blissful sleep. Why ghee? Even Johnson's baby oil or Nivea cream might do the trick. A foot rub is relaxing. Period.
She also suggested small meals to be consumed through the day. Eat the carbs, she said. Then work them off. Don't fast, don't stay hungry for too long, otherwise your glycogen levels will drop. Some fasting-is-good fanatic is going to take her to task one day. If you lack sleep, you put on weight, she said. Why? There's a scientific explanation to it. Rujuta has studied the ingestion, digestion and absorption of long-distance runners across the globe. She knows what she's talking about. Who'm I to disagree? I've taken that point seriously. An extra hour in bed helps, I tell myself these days. Why uncuddle at dawn whilst it is still the cloudy season?
At the end of three hectic days, Vini Tandon Kini and Kalyani Dempo of Panjim tell me they're tired. A free massage at the in-house spa seemed to have helped, for they looked cheerful and chirpy enough. "It's the routine and the good food", they say in unison. The meals at this camp, unlike the vegan or 'satvik' stuff advocated by many organo-naturo (I invented this word) freaks (lovers sounds better?), had helpings of fish and 'pakodas', both fried to crispness. I like the philosophy of not denying my body anything I like the taste of. 'Moderation' is the mantra to be followed, says Rujuta.
By the time the participant-tourists were ready to leave Goa, they had sly aches in muscles they didn't know existed. No sores, just gentle reminders that when they went home, they needed to be 'worked'.
Even though I was an observer, not a participant, I felt pretty good at the end of it all. The only thing that made me ill were the fees: seventy thou for three days. Ouch.
The others shut me up. Said it was worth it.
For more information, contact: Aashyana Lakhanpal Goa, Escrivao Vaddo, Condolim
Phone:+91 32 248 9276