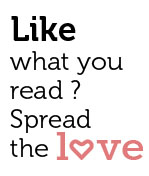 Share
Jacob's Creek –the world's most awarded winery in 2014- presented its unique dining concept 'The Reserve Table'to mark the first visit to India byits new Chief Winemaker, Ben Bryant.
The events are taking place across 5 cities, including Bangalore, Kolkata, New Delhi, Mumbai and Goa. 'The Reserve Table with Ben Bryant' was hosted at The Grand Hyatt, Goa on Saturday, November 21st. It was an evening of fine indulgence and rich taste, as the iconic Jacob's Creek wines were passionately paired with a unique menu from the hotel's chefs.
An extensive range of Jacob's Creek wines was served at the event including Jacob's Creek Reserve Barossa Shiraz, Jacob's Creek Reserve Adelaide Hills Chardonnay, as well as Jacob's Creek Classic Chardonnay, Jacob's Creek Classic Shiraz Cabernet, Jacob's Creek Sparkling Chardonnay Pinot Noir and Jacob's Creek Sparkling Rosé.
Visiting India for the first time, Ben Bryant said he was very excited about experiencing the culture, the people and the cuisine.
Explained Mr.KartikMohindra, Business Head – International Brands at Pernod Ricard India:"Jacob's Creek, India's #1 imported wine brand and one of Australia's leading global wine brands, is proud to present their Reserve Range with 'The Reserve Table'. Guests and wine aficionados will have the privilege of dining with Ben Bryant, one of the world's most influential winemakers as he showcases the versatility of Jacob's Creek wines with different cuisines."
Jacob's Creek was the world's most awarded winery in 2014 based on its performance at international wine shows from 1 Feb 2013 to 31 Jan 2014 to  achieve #1 rank in the 2014 World Ranking of Wines by the World Association of Wine-Writers and Journalists (www.wawwj.com/_EN/home.php)
Jacob's Creek is the #1 imported wine brand in India and the #1 Australian wine brand in India, according to the International Wine & Spirits Report 2014
About Jacob's Creek
Jacob's Creek™ is one of Australia's leading global wine brands, offering quality wines with great varietal expression.  The brand was first launched in 1976 and is named after the place where Johann Gramp planted his first vines on the banks of Jacob's Creek in 1847.  In doing so, Johann founded the Gramp& Sons business and a history of winemaking innovation that dates back over 160 years.
Jacob's Creek wines are crafted with great care by expert winemakers, with consumers' tastes at the forefront of the winemakers' mind. Having earned over 7,000 medals at wine shows across the brand's portfolio over the last 30 years, Jacob's Creek wines are trusted by consumers for their genuine quality.
About Jacob's Creek Chief Winemaker Ben Bryant
Ben Bryant was appointed Chief Winemaker of Jacob's Creek in August 2015, following his predecessor Bernard Hickin's announcement of his intention to retire in June 2016. Ben is a talented Australian winemaker who joined Pernod Ricard Winemakers (makers of Jacob's Creek) in 2000.  Ben has held a number of pivotal winemaking, operational, marketing and brand development positions over the past 15 years, including Chief Winemaker for Wyndham Estate, another iconic Australian wine brand.
Adrian Pinto, Maria Philipose and Ben Bryant
Philosophy
Ben's philosophy on wine is that every wine should tell a story.  He says: "When I taste a wine, I want to taste where it's from, and be captivated by the experience. Wine is an adventure for me – it is enchanting, intriguing and exciting – and all of that should be reflected and celebrated in each glass."
Vision
Ben's vision for Jacob's Creek is one of evolution rather than revolution. He says: "I am incredibly privileged to inherit an enviable portfolio of wines, a team of talented winemakers and a winemaking heritage that stretches back 160 years.  My vision is simple: to continue making great wines that people love, and to continue telling the story of Jacob's Creek through the experience that our wines offer."
Follow Jacob's Creek  on:
twitter@JacobsCreek
facebook: facebook.com/jacobscreek