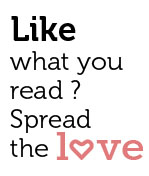 Share
Relax, no rx and shop from the comfort of your home
Not everyone hates going to the supermarket, doctor and of course the experience is not completely devoid of pleasure. But let's face it. It's not the most wonderful thing to do, there either. First, you gotta brave the traffic jams, the rain, and the two-wheelers and four-wheelers and every other kind of wheeler just to get there. And then once you're there, there's the long queues of folks buying loads of items they don't even need. When was the last time you parked your cart in the shortest queue and saw the shoppers in longer queues get done before you?
Behold Urban Ration, Goa's premier virtual supermarket, wherein you can buy all that you can find in a supermarket, just by visiting their website www.UrbanRation.com or making a quick phone call to 8390872200/4400. And of course, all that you need will be delivered at your doorstep!
Founded in July 2013, this incredible and innovative initiative is a subsidiary of Daily Hypermart Pvt. Ltd. With the e-commerce industry growing astronomically, the advent of Urban Ration is eminently well timed and exactly what's needed in Goa, especially for working women and house wives who can really benefit from this kind of convenience.
Take the case of Tatyana Shelyazhynskaja, a Ukrainian woman working full-time for a travel agency in Goa. She puts many hours into her job, and after work hours she wants to spend time with her friends and relax. Having recently discovered UrbanRation.com, she never misses a chance to impress her boyfriend with delightful continental recipes, with all the exotic ingredients home delivered, of course. On one particular rainy day when she knew that she'd get free from work an hour early, she decided to cook 'Shaved Potato Cakes' for her sweetheart. The problem, however, was that the only ingredient she had at home was salt.
So here's what she did. She called up 8390872200 from the office at 4:30 pm and ordered two kilograms of potatoes, one kilogram of onions, 500 mililitres of refined oil, half a kilogram of corn flour, 6 eggs, a bunch of fresh basil leaves and packaged, dried rosemary to be delivered at her residence in North Goa. At 6:00 pm when she got back home, she knew she had 15 minutes to go before her ingredients were due to arrive. Voila! An on-time delivery! Now she was good to flip those potato cakes on to the pan. Yes, Urban Ration delivers on the very same day between 1 pm to 4 pm (for orders made before 12 pm) and from 6 pm to 9 pm (if you missed ordering in the morning, orders are taken until 5 pm for evening delivery).
The team behind Urban Ration is completely committed to customer satisfaction. If you don't like what you get when it arrives at your home, you don't have to keep it – or pay for it.
Having read this, you may want to consider abandoning the shopping cart drives and sit back on your couch as the cart rides to you instead.
Contact: www.urbanration.com
M. 8390872200/4400