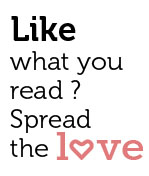 Share
With Tarun Tejpal in jail for three months, his media empire flounders
Familiar with the Kübler-Ross model of the stages of grief? Something similar is happening at Tehelka in varying degrees – first shock, then denial, anger, depression and slowly, acceptance.
All of Tehelka may not yet have completed the whole cycle, and some may skip stages of the process, but the underlying message is clear – death is a very real possibility, even if it is a prolonged one.
"We've been told that the normal days by which we are due to receive our salaries are no longer valid," a current employee of Tehelka said on the condition of anonymity (in the interest of remaining an employee, for now).
These days the debate over whether Tehelka founder Tarun Tejpal actually sexually assaulted the young woman assigned to escort movie star Robert D'Niro at last year's Think Fest, seems almost beside the point in the newsrooms and back offices of the once ground-breaking media outlet. Employees interviewed for this article affirmed that with Tejpal jailed in Goa for the past three months, and with Managing Editor Shoma Chaudhury having resigned, the weekly news magazine has lost its investigative edge, not to mention its financial footing (a reality that's rendered even more noteworthy by the upcoming election season). And it's anybody's guess whether this year's Think Fest, India's premier intellectual event, will take place.
There's something bigger than Tejpal on the minds of the Tehelka staff – the loss of a certain mojo, of the pride in belonging to an enterprise that felt like a virtuous island in a sea of graft. In the end, the grief is for that as much as anything else.
"At that time, Tehelka was 'the thing'," a former employee recounts. "People came there to work only because of the ideal that the paper promised," he said, adding that some journalists came on lower salaries and didn't mind doing stories on shoestring budgets, working late, and eating and sleeping little. They drew inspiration and contentment from their work.
"Almost everyone is looking out [for other opportunities]," he said.
By all accounts, Tehelka – owned by Anant Media Pvt Ltd – is having trouble paying its bills. In recent times, the only profitable part of Tehelka has been Think Fest, and now even that event is up on the air. (Tarun Tejpal is a minority owner of Anant Media, with KD Singh's Royal Building and Infrastructure holding a 65 percent share, but the jailed journalist does own most of ThinkWorks, which puts on Think Fest).
"The magazine has been having a tough time getting ads. Some of the advertising staff have also been asked to leave," said one senior Tehelka journalist, adding that because ThinkWorks is owned by Tejpal (with his sister Neena and Shoma Chaudhury holding minority stakes), "nobody will really know anything unless the three of them speak about it or reveal some kind of plans".
To be sure, much of Tehelka's and Think Fest's future is likely to rest on what happens to Tejpal himself. His accuser, a young Tehelka employee, said he sexually assaulted her in an elevator twice during Think Fest last November after she completed a day escorting Robert D'Niro around Goa. She said Tejpal forcefully inserted a finger into her private parts – which under India's new rape law qualifies as rape. Tejpal has so far been denied bail, and his trial, which could take up to two months, is expected to start in March.
Immediately after the rape allegations emerged, several senior journalists quit the journal in protest. This beside the victim herself and Shoma, who quit after facing allegations of trying to hush up the case.
Tarun and Shoma's shadows still loom large in the Delhi offices, but at
Tehelka's operations away from the centre, there's still quite a bit of hope.
"There is immense respect for Tehelka. Everyone is glad that the mag has survived. We are absolutely fine in terms of work without Tarun and Shoma. But we do miss their editorial direction and wisdom," said a Tehelka reporter working outside of Delhi, who also spoke on condition of anonymity.
Around the Tehelka empire, groups of journalists have huddled together to discuss their future. Some are clinging to the hope that things can still be salvaged, and that Tehelka can reclaim its former status as a media outlet pushing the envelope of investigative and public service journalism. Some have consciously decided to stay on simply because of the effort they have put in to keeping the magazine – and the idea it represents – alive.
It's hard to deny that without Tejpal and Shoma steering the course, Tehelka's role as India's premier journalistic watchdog is already all but finished. Considering the country's current levels of corruption, that's as sad as any other aspect of the case.
For his part, Tejpal has pledged to come back and has even promised to write a book once he is out. Having been behind bars on charges that carry a minimum of seven years imprisonment if he is convicted, he is still trying to eke out bail.
Statements from the Tehelka management on the future of the magazine have been non existent. The website does carry a section containing the statements made by the managing editor, including her note of resignation.
Robert de Niro has been dragged into the controversy, as the alleged crimes took place to and from visits to his hotel room. The Goa Police have been trying to reach him, even sending him a questionnaire, but have received no response.
Tejpal isn't without his share of friends. Eminent journalist BG Verghese, through an article in The Indian Express in early December, called the entire drama a media witch-hunt.
Verghese referred to a "pinch of malice" in the media coverage and said Tejpal was "pilloried as a monster, an egotistical power-seeker, a poor paymaster though a secret tycoon-in-the-making, and a political and social climber. His journalism has been questioned by some as immoral, magisterial and politically motivated muckraking by entrapment rather than investigation".
However, others are equally critical of him.
The women's rights lawyer Vrinda Grover wrote a scathing column in Outlook. "The new law just clarified what consent meant. It said there has to be an unequivocal, voluntary agreement by word or gesture. In the case of Tarun Tejpal, the victim is saying to him, 'Don't do it, stop it'. How can that message not go across? If you continue to do it, then I'm sorry, it's a crime."
Of course, none of that answers the question, did he do what she said he did? That's for a court to decide. In the meantime, Tejpal has little hope of seeing freedom any time soon. And aside from the travails of Tejpal, his accuser and the entire Tehelka and Think Fest venture, the other big loser in the case is the cause of watchdog journalism in India.