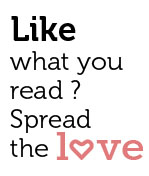 Share
William Dalrymple with his wife Olivia Fraser at Sunaparanta,  Goa Centre for the Arts, on Saturday, September 14.
Did you know the acclaimed author has a Bengali ancestor?
He has dodged sniper bullets in the heart of Taliban territory, befriended a former mujahideen and recently dined with Barack Obama at the White House! What's it like to be William Dalrymple? To live a life encountering characters as varied as Tantric skull-feeders, possessed temple dancers, Egyptian Orthodox Christian monks, Nobel laureates, Presidents and Prime Ministers? Born in Scotland, this multiple award-winning writer and historian has made India his home for the past 30 years. The self-confessed 'goatherd' (who lives in a farmhouse in Mehrauli in New Delhi) says, "The greatest moments of my life have been in this country. It's provided an endless source of interest, peace, fascination, beauty. The most intense moments of my life have been here."
Dalrymple arrived in India at age 18 when a friend convinced him to make the journey after his plans to head to Iraq as an archaeologist got cancelled. He said it took him six weeks to fall in love with India, "and thirty years on I'm still here now!"
Last weekend, the 48-year-old was in town for the opening of his artist-wife Olivia Fraser's exhibition at Sunaparanta, Goa Centre for the Arts. He graciously granted Streets an interview. Read on to find out some lesser-known facts about William Dalrymple, including that he has Bengali blood and that he counts Virginia Woolf among his ancestors.
PR: You have been someone looking at India and its people from the perspective of an outsider. How challenging has that been for you?
WD: So many writers who have put India on the map in the West writing in English for a Western audience have done this journey from here to London or New York – Amitav Ghosh, Vikram Seth, Salman Rushdie. Of the premier division in the West, only Arundhati Roy really has remained here. Everyone else has gone away at some point. I've done the opposite journey. For whatever reason, it's moving against the crowd. And I think I'm probably the only Western writer who started in the West, lives here and is a major bestseller in India. So I'm slightly on my own. And sometimes there are these Twitter trolls turning up and saying 'what are you doing here', 'who are you?', 'go home Gora'. It is mainly on Twitter. Occasionally some other character rises up from the depths. Ultimately it's the same thing. You're an immigrant, you're in a different culture and the kind of abuse that Rushdie or Ghosh or Vikram Seth might get on a tube – 'brown guy go home' – you get from Twitter trolls here. It's a universal thing. Immigrants will have friction wherever they are in the world, in whatever culture they arrive in. It's something you live with. And the good side of that is that you have the interest and excitement of living in a different culture.
PR: Most people aren't aware, but you're related to Virginia Woolf?
WD: We share a mutual Bengali ancestor. Virginia Woolf was one-eighth Bengali. Bengalis haven't woken up to this! There were these girls, five sisters called the Pattle sisters. One (Sophia Pattle) was my great-great-grandmother and another was Virginia Woolf's aunt. She was my first cousin twice removed or two generations back.
PR: Through the course of writing your many books on India, you have encountered a wide variety of characters – from devadasis to Baul & Sufi mystics and the ghosts of Mughal princesses and their British lovers. What I find intriguing is your ability to portray each personality with familiarity, like you recognise their individual essences. How do you do that?
WD: Most of the examples you've used are from Nine Lives. In Nine Lives, the key was just long interviews. What you do for that, the technique is you spend time with people, you sit there listening to them. The art is, in a sense, to drill away, keep on drilling, normal conversations with strangers and after 10-15 minutes you try and keep it up for three, four, five hours. The ones in Nine Lives were months. I went to Dharamsala to try and find a Buddhist monk with a vague idea of what I was after and I went to Sravanabelagola to find a Jain nun. But I didn't know what story I was after and I didn't quite know how it would fit in. Nine Lives was difficult only in the sense that I didn't know what I was looking for. And in truth, what I was looking for was a good story. Nine Lives was so amorphous in its concept that until you found someone that had an extraordinary story, there was no way of engineering that.
PR: You wrote a touching essay in Edge of Faith, photographer Prabuddha Dasgupta's pictorial chronicle of Goa's Catholic community. What struck you most about Goa and its people in the course of your research?
WD: In Edge of Faith, I was coming in on the coattails of Prabuddha who had already taken photographs before I arrived. That was a luxury project for me. He came to me, I negotiated a deal whereby, rather than having a fee, he got me a house in Goa for six months. What I hadn't realised was how many Goan Catholics knew about their Hindu roots – what caste they came from, which temple they went to, all the shared festivals between the Hindus and Catholics in Goa. That was pretty new to me.
PR: Which has been the most special book you have written?
WD: I tend to love the most recent one. At the moment it is Return of a King. The one everyone likes here is The Last Mughal and City of Djinns. I wrote Djinns when I was really young (24 years old). You always find these kids who arrive at St Stephen's or Hindu College from Bengal or Goa and they don't want to be in Delhi. But they read that book and they go exploring and they find the old mosques. Every few weeks, even now 20 years later, I get an email from some kids saying how they visited Delhi and found the old underground passages. In the West, the one they really like is From the Holy Mountain. The one I was most obsessed by, although I think it's the most imperfect book because it's too long and heavy and needed to be edited, was White Mughals. (Dalrymple spent five years 'madly' researching for the book.)
PR: Your latest literary offering, Return of a King, has made it to the 2013 Samuel Johnson Prize longlist. How hopeful are you, considering all your books have received recognition?
WD: This is the one prize that has always eluded me. This is the fourth time I've been on the longlist. All three previous times, I never made it to the shortlist. It's a strange form of torture. Let's see how it goes.
PR: You don many hats – author, historian, lecturer, curator, critic, war correspondent, traveller. Which role is most fulfilling?
WD: Not that many hats! It's really one hat with lots of different corners. Fulfilling, there is no question, is writing books, but it's also the one that's hardest work. And it's nice to vary with the other stuff. Writing that big a history book is a project spanning five years and it's enormously hard work, it's real grind and gruel and miserable at various points. But at the end of it, if the book does well and receives good reviews and everyone buys it, it's the most fulfilling. Journalism is the opposite from that. It's not difficult to do. It's fun and whacky and you can have a good time doing it. I still am a journalist. The ideal thing is to spend the three-four-five year grind doing a big book and then spend a year whizzing around, travelling around. Journalism doesn't exhaust you, grind you down. And telly is the same – it is fun to do but forgotten tomorrow. What's nice about books is that they weirdly have this sort of time-death charge thing whereby you can write a book like City of Djinns and you can get an email 20 years later. So in terms of fulfilment, no question – books.
PR: The Jaipur Literary Festival will be celebrating its tenth anniversary next January. How do you feel about it growing from 14 attendees in 2004 to about a quarter of a million in 2013?
WD: I'm very proud of it. There were years when we couldn't keep up with the crowds. By last year, we'd sorted out the problem with overcrowding. Last year was a big success, we had enough seats for everyone. I'm really proud of it. India's given so much to me. This is what I have given back.
PR: You have travelled to and written about some of the most beautiful and most 'contested lands' on earth – the Kashmir Valley, the Palestinian territories, and more recently Afghanistan. Have these travels enriched your understanding of peoples and cultures, of love and loss?
WD: Any travel increases your understanding of humanity. Contested stuff helps you understand the news better. You can read about Israel for years but not understand what it's like until you go see Palestinians being killed or some Kashmiris being shot at by the CRPF or see a roadside bomb in the aftermath in Kandahar. It's good to see the extremes of things. Life is a rich and varied platter and it's fun to get to see an art exhibit tonight and it's equally good to see a warzone tomorrow. I certainly enjoy that aspect of things whereby you live life to its fullest and wildest. My hero is a travel writer called Patrick Leigh Fermor and he wrote a lovely phrase somewhere from his youthful travels: "There is much to recommend moving straight from straw to a four-poster and then back again." The sensation of roughing it and then living it up – it's all good. I think if you can amplify the bandwidths of your life, it's all positive.
PR: Ralph Fiennes is expected to star in and direct the cinematic version of White Mughals. Are you going to be closely involved with the movie's production, including writing the screenplay?
WD: No, I'm not. I do not write screenplays. I will be advising. What you do is you choose who you sell it to. It's got an intriguing team – Ralph Fiennes directing and Frank Doelger, the guy who produces Game of Thrones, doing the production. It's the third time I've sold that book and the reason it hasn't been made up to now is that it's one of those projects that's very expensive – it's got battles, elephants and it's going to need a huge amount of money to make it; kind of like Lord of the Rings, it needs that kind of vision. Thanks to the success of Game of Thrones, there's a small chance that actually now Doelger could make the movie if he really throws his reputation behind him.
PR: Goa is increasingly being recognised as a destination for the arts. How much potential do you think the state has to become one of India's premier Art & Culture centres?
WD: Increasingly, a high proportion of Indian artists, writers seem to be based in Goa. The combination of a large relatively wealthy middle-class, lots of artistic life going have something to do with that. I'm not in a position to judge seriously, but it has serious prospects.
PR: Would you consider bidding Mehrauli goodbye and moving to Goa?
WD: It's something we think about, we talk about every so often. I just love it there. All my friends are in Delhi and some are in Goa. It's certainly a very attractive prospect, particularly in winter.
PR: Finishing words from William Dalrymple for Streets' readers, especially those who are keen to take up writing in the future?
WD: Lucky people, you live in a gorgeous place. Stay there and write hard!