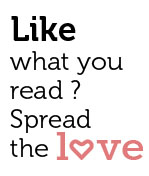 Share
Do you eat to live or do you live to eat? This week's cover story is designed for those of us in the latter category – people for whom eating is much more than just nourishment. It's true that food doesn't have to be expensive to be good. But it's also true that very expensive food can be really good. In this edition of Streets, dosage we decided to take you on a little tour of some of Goa's most luxurious culinary delights – from lobster thermidor to ravioli with rare black truffles to Japanese-style Yellow Fin tuna. In addition to providing some mouth watering suggestions, we hope our story will help shed light on exactly why Goa is fast becoming the culinary capital of India.
There's something else that sets this issue of Streets apart. We didn't actually plan for this to happen, but as we were laying out this edition, we realized that three of our stories deal with extraordinary women: a painter, a writer and a singer. What do Loretti Pinto, Sheela Jaywant and Chrystal Farrell have in common? For one, stunning talent. For another, an ability to make outstanding contributions to the artistic and cultural life of Goa. We hope you enjoy reading about these three wonderful ladies as much we enjoyed interviewing them.
On these pages you will also find a dose of politics, some sassy relationship advice, in addition to stories about coconut trees and a new suicide hotline and the outspoken Calangute MLA Michael Lobo.
The monsoons are upon us. But that hasn't kept us from providing you with comprehensive listings on everything there is to see, do and eat in Goa – come rain or shine. And that there are so many places to list – from nightclubs to restaurants to museums to galleries – is a testament to the fact that Goa truly has become a year-round destination. The rains are here. The land is turning green. It's a season of renewal. Soon, we'll be making some announcements that will show this is true not just for Goa, but for Goa Streets as well. Stay tuned! 
.
.
.