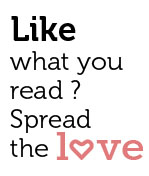 Share
Shaving Heads For Cancer
Karen Enfield Roach celebrated her 53rd birthday by shaving her head, and in the process raised Rs 5,300 for cancer. Karen organized this year's successful Go an' Shave event on March 15th and 16th at the Backyard in Sangolda – the second year in a row folks got together to shave their heads, eat, drink, shop and listen to great musical entertainment for a wonderful cause: helping kids with cancer. Karen auctioned off her hair during the event to the highest bidder!
Lots of people with cancer lose their hair because of chemo therapy and other treatments.  Karen, a cancer survivor herself, learned about other countries' shaving events through her relationship with friends from Australia and South Africa, which host their own shaving events. Goa Streets was a proud supporter of this year's Go an' Shave.
Karen was diagnosed with cervical cancer.  She had gone for a regular pap test, which is done to look for changes in the cells of the cervix, and the test confirmed a malignancy. As Karen tells me this, she gazes out into the sea and then she continues by talking about her recovery.  It was Pranic Healing that uses the energy of the body along with conventional medicine that helped her heal.
Hamsika Iyer
In Australia and South Africa, corporates pay every person who gets their hair shaved off in the cancer awareness events. We still have a ways to go before this happens in Goa, but as the event grows each year, hopefully sponsorship will grow as well.
A Child at Goan Shave
Go an' Shave is a brave effort to keep hope alive for people who are living with cancer. As Shankara, who recovered from cancer, said, Go an' Shave is "a great intention". Greg Acuna, the auctioneer for the event, said there was "a wonderful feeling of solidarity" at this year's Go an' Shave.
 Elvis Lobo
Karen Enfield Roach