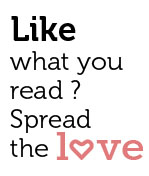 Share
Jamie and Will Rendle
And Fiesta rocks, too!
WATP! Will and the People are a band from the UK – and not just any band. They're a musical extravaganza, a study in groove, a phenomenon as much as a band.
They brought the house down on a recent night at Fiesta, the beautiful restaurant in Baga owned by Yello Mehra, whose ability to push the culinary and musical envelope in Goa is, to say the least, very noteworthy.
Spontaneous and inspired, Will and the People's music is buoyant, soulful, bluesy, deep, funny and essentially an honest expression of themselves. Their feet are firmly rooted yet their heads and hearts are soaring. Will and the People are a breath of fresh air.
And so, it turns out, are Yello and Fiesta. It's hard to explain the feeling I got when I arrived at Fiesta and saw the way the venue had been transformed into a world-class concert venue, with fantastic colorful lighting, a stage that could be viewed from every vantage point, and ample space for dancing. It struck me. Fiesta isn't just a restaurant any more. It's also a cultural phenomenon, an amazing venue to showcase the best musical talent around. And believe me, there could be no better example than Will and the People, whose blend of out-of-the-box reggae and rock stirs the soul at every note and beat. These guys are good. Damn good.
Will and the People consists of Will Rendle with vocals and guitar, Jim Ralphs on the keyboard, Jamie Rendle on the guitar and Charlie Harman on the drums.
They met at the Glastonbury festival in England, 2010. Before the band got together, Will was, as he says, "lost" and wandering around with his guitar.
It was "alchemy" that forged the band. Jim introduced Will  to Charlie and the two instantly connected. Will describes him as "comfortable and beautiful". It's a fantastic combination of fire and ice. As Will says, "…sometimes when I am down, I just need a pick me up and Charlie is the person who is always there laughing at the better side of the world."
Will Rendle
That's also perhaps where Charlie's creative reservoir lies. The fourth member, Jamie Rendle, is Will's brother, which
makes the chemistry of the band even more interesting. will is bubbling. Jamie is reserved. I don't know how, but the combination works.
Jamie reminds one of how Kurt Cobain might have been had he not killed himself. He's got a similar intensity and also resemblances of cobain's looks. Perhaps, Jamie is more like the anchor whereas Charlie is an ethereal note in the band.
"And this is the thing about Jim that everybody who meets him learns to love… he has a vivacious appetite for music… probably the biggest I have ever come across…" that's how Will describes Jim. Jim is multi-talented and plays eight instruments. His sensitive personality allows him to tune into the music of others seamlessly.
Together, these dudes rocked Fiesta this past week, with a sell-out crowd that couldn't help but groove to the chilledout tunes. It's safe to say this was one of the best musical events Goa has seen in a long while. And it's safe to say that the innovative, divergent thinking of Yello is bringing a whole new dimension to the musical scene in our sunny state.
Charlie Harman on the drums
And the fact that all this is taking place at Fiesta, with its eclectic, world-class cuisine prepared by an expert team of chefs and supervised by Yello herself, is just the icing on the cake.
Will and the People's growing success has taken them across Europe, Australia, Cambodia, Vietnam, Singapore and finally India. Playing on streets, in restaurants and other venues, the band had humble and honest beginnings.
Their tour of India was sponsored by a friend they met at a festival in Holland. "He's like Jesus to us," they exclaim. Martin runs an organization called Job 4 Life job4life.org/mission, which helps underprivileged kids in India.
The band found themselves playing for the HIV-infected children of India, and they all agree the experience was as rewarding as any they've ever had.
Jim Ralphs
Their journey also took them to Bangalore, where they distributed a vanload of food and ice cream for slum children. For them, the groove of the music is not just about having a good time. It's also about meaning. Real meaning.
And then it was time to head to Goa! Playing at Fiesta was a fitting tribute as the last stop on their tour of India.
Amidst great ambience and outstanding food, I remember Will, in between licking his fingers, saying "that this is some of the best European cuisine" he's ever had.
Will and the People performed some fantastic music to a much eager crowd here in Goa, with the show ending with
demands for an encore.
Restaurateur Yello
It was great listening to these world-class musicians. They were hotter than the summer, sprightlier than the waves and friendlier than your next door neighbor! Goa looks forward to having you back, Will and the People. Sunshine is always welcome here!