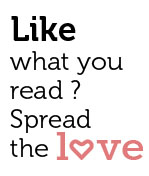 Share
A Primer
Frances Gerety, a copywriter working for Philadelphia-based advertising agency NW Ayer & Son, cure is credited with coining the phrase 'A Diamond Is Forever'. That was 1943. Seventy years later, diamonds are still here, still rare and precious…still forever. Here's a little primer for all of you who haven't been initiated into diamonds and all the shiny (and sometimes dark) secrets associated with them.
Derived from ancient Greek – adámas – meaning unbreakable, the diamond surpasses most other precious stones on hardness and heat conductivity. Provoking joy, passion, and cherished as an eternal gift of love, this eclectic stone has some superlative physical qualities.
In mineralogical terms, diamonds are highly stable allotropes of carbon. They're found at meteorite impact craters, along shorelines of rivers where the carbon eroded from kimberlite and lamproite (names of rocks) accumulates due to wind and water. Sufficient concentration (non-gem quality) is also found in glacier deposits and used industrially as abrasives, drilling tips, electrical insulators, for grinding and polishing. Unlike metals and other precious stones, gem-quality diamonds are not very easy to find.
Not all diamonds originate in the Earth, and though there is no scientific consensus, carbonado diamonds found in Latin America and Africa are believed to have been deposited via asteroid impacts about 3 billion years ago.
It's not just the Earth; our majestic Universe is filled with diamonds too! The largest diamond in the knowable universe is located some 50 light years away. Astrophysicists believe the 2,500-mile wide diamond was once the heart of a star, weighing trillions of carats! Wow. It's named Lucy, after The Beatles' popular track Lucy in the Sky with Diamonds.
Historical records suggest that around the 9th century BC, India was the largest producer of diamonds. Today, South Africa is the global leader in diamond production. The main international centres for cutting and polishing are Antwerp, Amsterdam, Johannesburg, New York, Tel Aviv and Surat in Gujarat.
The tests of a diamond are the 4 Cs – clarity, colour, cut and carat.  Diamonds come naturally in every colour of the rainbow. But, the best colour for a diamond is no colour at all! A totally colourless diamond allows light to pass through it easily, resulting in the light being dispersed as the colour of a rainbow. Gem-quality stones are sold at diamond exchanges all over the world, the main being at Antwerp in Belgium, where wholesalers and retailers buy cut stones to make jewellery.
The story of diamonds is not all about the shines and sparkles, though. Some diamonds have helped fund devastating civil wars in Africa. These 'conflict diamonds' or 'blood diamonds' were sold to fund armed conflict and civil war in Angola, Sierra Leone, Liberia, Côte d'Ivoire, the Democratic Republic of Congo. These wars are believed to have cost an estimated 3.7 million lives so far.
In 2003, a major milestone occurred when the United Nations introduced the Kimberley Process (named after a diamond-producing region in South Africa) to stem the flow of conflict diamonds. The Kimberley Process Certification Scheme (KPCS) imposes requirements on participants to certify that shipments of rough diamonds are conflict-free. While the KPCS has helped to bring down trading in blood diamonds, it is still a very basic document; almost as easy to fake as an old driver's licence. That allows many of the world's dictators and warlords to continue digging and keeping conflicts alive.
Despite the darkness surrounding conflict diamonds, people are still buying and adorning themselves with the precious stone. The United States is currently the world's largest diamond consumer. Although it accounts for less than one per cent of total global gemstone production, the US buys more than half of the world's total gem-quality diamonds. China comes a close second; consumption has been witnessing a compound growth of 32% per year since 2005. Annual diamond sales in China touch a total of USD 9 billion. India ranks third in sales and consumption. Estimates suggest that the Indian middle-class spends an average of twice the amount on diamonds as its Chinese counterpart, despite having less disposable income. That has resulted in a compound annual growth of 22% per year since 2005. On an average, India annually accounts for diamond jewellery sales of USD 8.5 billion – surpassing Japan, the European Union and the Persian Gulf region.
Did you know?
To produce a single one-carat diamond, 250 tonnes of earth will be mined.
Diamond is the birthstone for people born in April. (Lucky buggers, eh?)
Diamonds were first discovered in India, followed by Brazil.
Most diamonds found in nature are between one to three billion years old. (Mother Nature rocks, no? Pun intended, please.)
The largest diamond ever found was the Cullinan at 3,106 carats.
80 per cent of the world's diamonds are not suitable for jewellery.
Ancient Greeks believed that diamonds were splinters of stars that fell on the Earth.
A law in 13th century France decreed that only the King could wear diamonds. (#unfair)