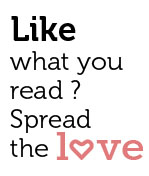 Share
Water isn't the only thing that's churning where the Zuari River meets the Arabian Sea in Goa's St. Andre region.
Hundreds of residents have opted to renounce their Indian citizenship and take Portuguese passports. The result is an upended political landscape, an influx of foreign-earned cash, the tearing down of ancestral properties and a new kind of social one-up-manship between neighbours.
Welcome to Goa Velha, once the home of one of western India's most popular ports, Gokapattana, where a seafaring culture has long been characterized by a propensity to migrate. In the past five years alone, some 1,000 residents have opted for the promise of better wages in Europe – thanks to a provision of an India-Portuguese treaty granting many Goans the right to migrate.
The colony which once ruled over Goa is now a springboard for migration to England, France and other European countries where jobs still pay, despite a serious economic downturn.
A plush bungalow coming up next to an old traditional house at Siridao
And the magical effects of the British pound and the Euro show in the Siridao village of St Andre, a coastal assembly constituency which has around 21,000 voters. Until around a decade ago, the village was like any other fishing village that you'd see in Goa: Dotted tile-roofed houses, small patches of agriculture, numerous taverns, traditional catamarans resting on the beach with fishing nets draped on the wooden body.
Now, tiles have been plucked and ancestral homes pounded into the ground, replaced by double and triple storey modern structures.
Perhaps because of its seafaring history as a port, St Andre has a long tradition of migration, which helps explain why more of its inhabitants have taken advantage of their right to Portuguese citizenship than other Goan villages.
John D'Silva
A large portion of Goa's population is eligible for Portuguese citizenship, and by extension an EU passport. In the last three years, about 1,500 Goans have renounced their Indian passport to take Portuguese citizenship (a figure that does not take into account anyone who managed to keep both). Efforts to obtain comprehensive data on how many Goans have opted for Portuguese nationality were futile because the Home department didn't have compiled details.
Brian Pegado has lived in St Andre all his life and has seen neighbours in the area competing in social status battles.
"You have got granite flooring, I'll put marble floor," says Brian, recalling one such 'battle' between neighbours, who are now certified Portuguese citizens and living in Europe, while their Goan houses remain empty.
Manager of the Fairyland primary school in St Andre's Batim area, Brian points to locked doors and sheets of blue tarpaulin draping the brightly painted homes like shrouds, flapping forlornly in the breeze.
"These people have built big bungalows but they do not stay here. Most of them have obtained a Portuguese passport and are working abroad," he says.
After the liberation of Goa in 1961, India and Portugal had a bitter relationship until the diplomatic hostility was put to rest by a treaty signed in the mid 1970s by Portuguese Prime Minister Mario Soares and then Indian Finance Minister Y B Chavan.
As part of the treaty, Portugal formally acknowledged India's full sovereignty over its former colonies Goa, Daman, Diu and Dadra Nagar Haveli territories, which India liberated in a 1961 war.
The treaty also extended a special gift to Goa: An opportunity to avail Portuguese citizenship for Goans born before December 19, 1961 and their descendants. But the opportunity came with a price: Relinquishing Indian citizenship and losing the right to vote (although until recently many secretly held both passports, something that became more difficult to do when Portugal started helping India curb the practice).
Brian Pegado
Joaquim Fernandes was around five, when the Portuguese army retreated in face of India's armed campaign in 1961. In 1989, he decided to jump ship in search of better wages, which a Portuguese passport has come to represent for its former colonials.
He is now known in his village as the 'King of Swindon,' a small industrial town in southwest England, which over the years has been the first pit stop for Goans migrating to Europe, using the Portuguese passport route.
Swindon hosts companies ranging from BMW to chicken processing units, where blue collared work could be had with relative ease. For many Goans it was like going to Dubai for a job with a similar profile, only with an even better quality of life.
In 2001, a government survey showed the population of Swindon as 180,061, out of which 1.3 per cent were Indian. In her article 'From Siridao to Swindon' written in 2008, Selma Carvalho pegged the population of Goans living there at 8,000 odd.
"This would probably make Swindon the city with the highest concentration of Goans anywhere in the world outside of Goa," she says, adding that the largely Irish Catholic parish in the Swindon community was slowly being replaced by Goans.
Joaquim is one of the flock.
He works for BMW as a production operator. After landing in Portugal, where work conditions are not as rewarding, he went to England in 1999 to "to earn some extra money to build a house and have a better life." And he did them both.
"A lot of ghantis (local parlance used for migrant blue collar workers in Goa) are settling in our village and we have become ghantis in Swindon," is how Joaquim sees it now.
Joaquim Fernandes
The exodus of young adult males and their families to work in the UK has created a vacuum in the social structure. At the same time, more and more migrant workers, especially Kannadigas and Maharashtrians, have come to St Andre.
Driving by the Siridao countryside.
"Christians who were once in the majority, today are a minority community in St. Andre. Almost 70 per cent of the Christians have moved out of the village using a Portuguese passport. And today we are losing our identity with migrants," says Jagdish Bhobe, sarpanch of the Goa Velha village in St Andre.
"Every day there are at least 5-6 people who come to apply for residence certificate and that's when we know they have applied for Portuguese passports," he adds.
And while there are those like Joaquim who migrated in the 90s came back to Goa, more recent migrants often do not want to come back.
John D'Silva, 57, who just returned from his European stint, says Europe does not jibe well with Indian and Goan sensibilities.
"If you are going to England for a job please don't take your family. There are no family values there. They got too much of freedom," he says, echoing a sentiment heard around the world when people leave a traditional society.
Joaquim seconds him.
"You cannot raise your hands to correct your kids and if you do so they can arrest you," he laments.
There is a trace of regret in Joaquim. He's had enough of a life on foreign soil and wants to return to settle down permanently in Goa and wrest back all the rights he had lost, when he gave up his Indian citizenship.
As I left, the 'king of Swindon' asked me: "How do I get back an Indian passport? Do I have to surrender my Portuguese passport? Do have you any idea?"
I told him I didn't know. I found later it's not impossible, but only if he has a healthy tolerance for red tape.
.
.
.