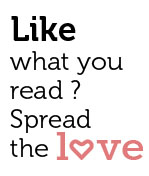 Share
Lamb chops
An ideal lazy Sunday in Panjim city
It's Sunday. You're feeling lazy. You're not in the mood to cook but you do want a little culinary action. We've all been there!
The Taj Vivanta has something quite special in store for you on Sunday – their lazy, hazy, price crazy, and highly delicious, Sunday brunch.
Backed by one of the finest chefs in this part of the world, the kitchen at Latitude in Taj Vivanta Panjim is all set to dazzle your taste buds with some gastronomic explosions. This five-course buffet does not disappoint. With a choice of soup, salads with six types of assorted dressings, six vegetarian and six non vegetarian condiments, a whole array of comfort food to choose from, plus state-of-the-art desserts, and of course, some freshly shaken cocktails to make your Sunday far lazier, this brunch will ensure that your Sunday was not wasted one iota.
Don't get me wrong. This ain't your typical five-star Sunday brunch. This brunch features a live grill counter, with one of the finest barbecue chefs tossing your selections on the grill and cooking them to perfection as you watch them sizzle. A vegetarian might be thinking, 'What am I to do with a barbecue counter?' Well, this counter is a vegetarian grill lover's paradise as well, since you can choose from jacket potatoes, baby corn on skewers, assorted mushrooms, exotic winter veggies, and roasted baby potatoes.
But let's get back to the carnivores for a moment. You can select from leg-on-bone, winglets, and boneless breasts in chicken; chops, 'boti', and mince in mutton; and oyster, clams, mussels, kingfish, crab, and shrimps in seafood. To flavour all of the above, you can ask the chef to marinate it in either jere mere, cafreal, rechado, balchao, or peri peri for a Goan experience; basil pesto, mustard, sweet chilly, sundried tomato, Asian orange soya, or thai spices for an international palate; or lasooni (garlic); nimbu pudina (lime and mint), malai (cream), teekhi lal mirch (spicy red chilly), or kali mirch (black pepper) for an Indian fix.
Assorted breads
Full yet? If not, check out the Indian delicacies like Dal Makhani (lentils cooked in butter), Kache Gosht ki Biryani (rice, meat and spices slow cooked together), Murgh Tawa Lababdar (chicken cooked on a griddle in a rich tomato-onion gravy), Paneer Bhurani Palak (paneer cooked in thick spinach gravy), and Aloo ki Tehari (rice steamed with potato and spices).
If you've had enough of mughlai, the live pizza and pasta counter, live shawarma and falafel counter, and dim sums should make up for it. To sweeten the deal, you'll also find assorted fruit tarts, mango mouse, malai gulla, and jalebi. All you have to do afterwards is hit the treadmill and prep for your next brunch, because you won't want to miss it! A great choice for Sundays in Panjim!
Mutton Biryani