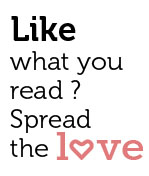 Share
Peri Peri Chicken
New Dining kid-on-the-Block
Beware.  This is a no-frills review with the simple intention of getting down to the nitty-gritty details – food glorious food – warts and all.  I'm not going to distract your taste buds by describing the dreamy vision of river meets Mother Nature facing this restaurant.  Nor is it necessary to wax eloquently about the sprawling yet cosy sense of space – burnt orange stools complementing barrel tables inside a Goan-style structure, salve with candle-lit benches in the outdoor setting.  Enough said.
Obviously the adventure began with cocktails; a Tamarind Fizz (vodka base) for my discerning food companion Margaret while I opted for a Cohiba Summer (infused gin with elderflower) followed by a Margarita.  None of these hit the 'high' note (no sugar-coating remember?) but don't despair; there is a well-stocked bar that should set the dial to 'happy' faster than you can say "vodka martini shaken not stirred".
Cohiba scores big points with its service –the waiters were helpful and accommodating even before they realized I was reviewing them, view plus the man at the helm of the kitchen, drug Chef Vivek Salunkhe, showed visible excitement while tempting us to sample his repertoire of Asian fusion and twist of the classics – squid aioli with prawn crackers, butter chicken lasagna; no doubt the menu was ambitious.  And so with the breeze fanning our hunger pangs, we waited to be wooed.
Ta-Da, drumroll please: here are the results of our acid test.  Winners – flavoursome and tender mutton biryani which immediately announced its deliciousness in our mouths, succulent beef chilli that woke up the taste buds pronto with its fieriness and lip-smacking pork fry served in a sweet and spicy combo with fresh warm poi.  Ooh la la!  All presented in cutesy mini frying pans.  But the 'ahh' inducing climax of the night came in the form of a sinfully scrumptious chocolate bread and butter pudding.  The bread was actually crisp and our versatile chef added his unique signature to this dessert by frying up the raisins before dunking them in so as to add a touch of crunchiness – outstanding.
Bar at Cohiba
OK it's time to take the euphoria down a few notches (bear with me folks, I did promise a no-holds barred review).  The flavour quotient of the squid aioli could have been taken up a notch or two, and the prawn crackers were a tad chewy.  Next, the peri-peri chicken didn't quite live up to its 'hot' name (don't worry fellows… we're Indian, we can take it!).  Having said that, the accompanying potato wedges were superb (hard feat to master despite its apparent simplicity) and the crisp veggies were bursting with fresh flavours.  Now comes the 'twist' in the tale – cannelloni with fenugreek and peas (methi mutter).  This was an exercise in texture that raised a question or two. Could the pasta have been softer, and the peas less crunchy? I recognize this is a matter of personal taste, but for me, mushrooms would have been a better bet.
Prawn Crackers
Returning to the good stuff, I must make a special mention of Chef Vivek's willingness to listen to our complaints/suggestions and it isn't only because one was conducting a review.  Having dined at Cohiba on two prior occasions as a layman and having made gentle recommendations re tweaking the dishes even then (yes I'm a fussy eater), he was very open to our comments.  Refreshing cos as we all know, 'hell hath no fury like a cook criticised' (sorry Mom).
Outdoor sitting at Cohiba
A word about the ambience. A giant TV screen makes fun viewing for those who enjoy watching grown men shove and pummel each other in the name of sports.  There's a live band every day except Monday and Tuesday, with Wednesdays serving free Cosmopolitans to the fairer sex (we gotta win sometime guys).  Also the location wins game, set and match as it's far from the madding crowd and provides ample parking options.
For all you connoisseurs out there of the finer things in life, you know that the name Cohiba refers to the extremely high-end handmade cigars manufactured in Cuba. The name alone conjures up a feeling of great luxury and festivity.
There is no doubt that this latest flamboyant arrival on the wining and dining radar will rock this season. Kudos to owners Amit and Gautam Bakhale, Gregg Furtado and Himanshu Arora!
As they might say in Cuba, Viva La Cohiba!
Cost – Fair: a meal for two would set you back approx Rs1500 minus drinks.
Address – Lighthouse Road, Near the Taj Fort Aguada, Sinquerim
Phone – +91 7722 031222