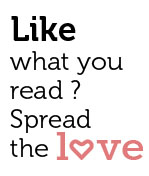 Share
SATIRE
At 42 and ready to lead a nation of a billion people, healing Barul Kandhi told a session of top Tongress leaders in Jaipur earlier this week that he still makes his mother cry.
Barul's revelation about a tearful meeting with his mother, Tongress President Stonia Kandhi, treat has sparked a deluge of interest from the media.
The ostensible reason for Ms Kandhi's tears was spelled out by Barul himself during his speech at the two-day Jaipur party shindig.
"Last night each one of you congratulated me. My mother came to my room and she sat with me and she cried… because she understands that power so many people seek is actually a poison … And she can see it because she is not attached to it. Don't chase power for the attributes of power, but use it to empower the world," Kandhi said, a day after he was appointed vice president of the party, which is heading the central government.
A news channel has now claimed that Stonia Kandhi's words to her son that night were actually inspired by a dialogue from Spiderman (2002). The news channel CMM/ICN claims it had access to strips of paper from a malfunctioning shredder in Stonia Kandhi's room in Jaipur, which appeared to be a printout of the movie's script downloaded from www.imdb.com.
Below are excerpts from the partially shredded script, where Ben, the uncle of pre-transformation Spiderman Peter Parker, expounds on what power really entails, not quite unlike what Stonia Kandhi told her son.
UNCLE BEN: You're changing, and that's normal.  This is the age when a man becomes the man he's going to be for the rest of his life. Just be careful who you change into.  Okay?
PETER: I feel all this, all this power, but I don't know what it means, or how to control it, or what I'm supposed to do with it, even.
UNCLE BEN: You'll figure it out. You're one smart cookie, always have been.  But knowledge is power. And with great power comes great responsibility. Don't ever forget that.
"The script, Tongress insiders say, was necessary because of Stonia Kandhi's insistence on prepared text before going in for her meetings, even those with her son. Of course she does indulge in the occasional extempore, such as when she asks the prime minister to bring her tea," the news channel's correspondent said, quoting party sources.
Ms. Kandhi apparently chose the Spiderman script because Peter Parker, who obtained his power through a spider bite, was not unlike Barul, whose power also had nothing to do with any accomplishment.
Aaj Kal, a leading Hindi news channel specialising in the sensational, claimed that the real reason for Ms Kandhi's tears was her inability to get him married off despite slipping into the 40s.
"Sobbing, Ms Kandhi told him she had failed in her motherly responsibility. And had therefore decided to do the next best thing. Wed him off to the nation," the channel's reporter speculated, again quoting sources in the party.
An alternative theory, he said, was that Stonia madam's sobs resulted from a certain family secret "coming out of the closet" that night.
DISCLAIMER: The article on this page is satire and is not in anyway factual. This is only a humorous and satirical take on the events unfolding around us. We do not in anyway intend to offend any individual or institution through our satires and regret any offence caused inadvertently.
.
.
.