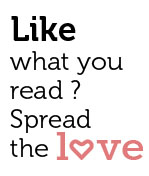 Share
For Better Or Worse, It's Part Of Who We Are
Goa cannot be considered a victim of migration. It's a mutual deal.
Just as Goans move out to various other places, others find their solace in Goa. Goa has been the target area for migration even before the Portuguese era. The scenic natural beauty, tourism, work and education opportunities, and liberal crisis-free ambience make this place highly attractive for many people who choose to move here.
From migrant construction workers to top-level professionals, India's richest and (arguably) most beautiful state is a magnet for many thousands of people seeking a better, more peaceful, quieter, or more prosperous life. Many locals bemoan the presence of so many "outsiders," but this reality – the Republic of Goa – is an integral part of our state's identity.
Priya Singh, a second year student at NIT-Goa, originally hails from Bihar. "Somehow Goa turned out to be my second home," she says. She has been in Goa since her fifth standard schooling. Her father, a chemical engineer, would travel on work a lot. He knew that she was good at studies. To ensure that his moving around did not hamper her studies, he decided to settle in Goa with his family. And that was a good decision. Priya stood first in her school for the board exams with a stellar performance of 94 percent in her marks.
The main factor that concerns many Goans is—How will the increased in-migration affect the heritage and traditions of Goa. But then, aren't Goans moving out? For a better job and better living, migrating becomes essential. There have also been points made by the locals that the Goa Medical College caters to an abundant number of outsiders and that it is mostly patients from Karnataka, Andhra Pradesh and other places who prominently avail of the facilities there.
About 40 percent of Goa's population, which is about 15 lakhs today, comprises migrants coming in from different parts of the world.
There are different types of migrants: The labour class and middle class, those who settled in Goa decades ago, people from places such as Rajasthan, Bihar, Gujrat, Karnataka, Kerala, Andhra Pradesh, the north eastern states and also from Russia, Nigeria, the U.S., and other foreign lands. Those who have travelled to and stayed in Goa for long periods of time.
Migration happens in every part of the world. It is an age-old human behaviour, and many people of today's generation live in regions away from their ancestral homes.
A civil contractor based in south Goa stated that most of the laborers come from states outside Goa. When asked if Goans could replace migrants, he said that "If we require a minimum of 100 laborers, then we would only have about 40 of them and it's definitely not enough." Local labour is scarce in some work trades. Contractors in Goa depend on external labour that largely comes in from Jharkhand, Bihar, Chhattisgarh, Andhra Pradesh, Karnataka and Orissa.
This issue recently came into focus when government reports showed the possibility of migrants outnumbering locals in Goa by the year 2021, threatening to make Goans a minority in their own land.
Vishal Naik, a second year student of V. M. Salgaonkar College of law has schooled with kids who were not all Goans. He says, "Kids never discriminate with each other based on where they originate from." Our educational system has also been a main reason behind people migrating to Goa. The blend of different cultures seen among kids right from their childhood has broadened their perspective.
A healthy migrant-to-local ratio in the population is a pragmatic necessity for the state. It is an inevitable part of our lives now.