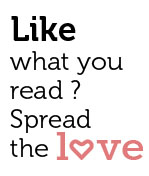 Share
What is shack life? It's a uniquely Goan phenomenon that has a lot to do with the sussegado way of being – carefree, laid-back and happy to soak in the sun. Goa would not be Goa without its beach shacks, an essential part of the state's identity. Our cover story touches on the good, the bad and everything in between related to the beach shack culture in Goa. We hope you enjoy it!
As our story on Pope Francis states, by now it's clear we have just about the coolest pontiff in history, so we decided to write a piece on 10 extraordinary gestures by this humble leader. We think it makes for pretty interesting reading. We hope you do, too.
This edition of Goa Streets was prepared in the aftermath of the terrible tragedy at Canacona in South Goa, where a building under construction collapsed and killed (as of this writing) 24 people. Jose Lourenco, a writer and engineer (and former editor of Goa Streets!), takes us through the lessons learned from the Canacona collapse, with an essay that contains real wisdom and solid advice.
These pages contain interviews with two rather extraordinary people, the guitarist Boney Alex Dias who has made a splash on the local music scene, and the Portuguese documentary film maker Francisco Veres Machado, who has long had his sights on Goa.
We'd also like to draw your attention to our piece exploring the internet habits of today's young people in Goa, and our story on the garbage wars of Saligao, where residents are up in arms about a proposed new treatment plant in their midst.
Also, don't miss our piece covering the book launch of 'Karma Kurry for the Mind, Body, Heart & Soul' our story revealing some lesser known recipes from the tradition of vegetarian Hindu cooking in Goa and, last but certainly not least, our piece on Shanti Morada, a stunning new boutique hotel in Saligao.
Sure, our little state is not without its share of problems. But this is a beautiful time of the year here, and there is promise in the air.
Sending warm wishes to all our readers!
The Goa Streets Team