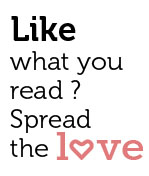 Share
World-class Design Event Rocks Goa
What do you get when you bring together 21 of the world's smartest thinkers/innovators and 1, 350 design-related delegates at a luxury hotel in the heart of Goa? A celebration of talent and creativity, filled with moments that took more than a few breaths away. That's what happened at the Grand Hyatt in Bambolim which played host to the ninth edition of Kyoorius DesignYatra, one of the world's biggest annual conferences on design, from August 29-31.
The Mumbai-based non-profit venture Kyoorius is working to bring together India's design community, providing information and networking opportunities. Since 2006, Kyoorius has been galvanising creative talent in India and is today recognised as the foremost platform for designers and other creative professionals.
DesignYatra 2013's theme was 'Create Change' through design. It aimed at looking beyond the aesthetic and applying design to connect with audiences not just visually, but also emotionally. The conference brought together chief marketing officers, brand managers, designers, students and young professionals from across Asia and the world. And, Goa Streets was proud to be media partner for the event this year.
Day One of the conference, dedicated to digital, had a starry line-up that included Margaret Stewart (Director of Product Design at Facebook), Andy Goodman (MD at global service design consultancy Fjord), João Cardoso Fernandes (of Portugal-based digital agency VIEW Isobar), Simon Sankarraya (of London-based interactive design and user-experience agency AllofUs) and Laura Jordan Bambach (Cofounder of SheSays and Cannt Festival and Creative Director at Dare UK).
Simon Sankarayya kicked off the proceedings with his session 'Design is Empowering'. He termed the Internet the world's 'second electricity'. Margaret Stewart spoke about human-centric design, saying, "Create change with humanitarian design. Make it about people, not technology." João Cardoso Fernandes had this to say: "It's reasons, not prizes, that get people to interact with a brand online."
Digital ad spends in India are growing at a rate of 25% annually. As such, the need to build online platforms and content for enhanced consumer engagement is becoming more relevant to India.
Digital filmmaker Andy Goodman won significant applause with his reference to an article from The Guardian 'Did cocaine use by bankers cause the global financial crisis?' That was followed by Laura Jordan Bambach and her well-received presentation on getting more women into the digital space.
Later in the conference, author Paul Hughes delivered an inspirational talk on success, the difference between 'change' and 'transformation' and the role of leaders. Karin Fong, Director and Designer at New York & Los Angeles-based Imaginary Forces, was the 'rockstar' speaker, with a portfolio that includes commercials for Herman Miller, Sony PlayStation and the cinematics for Sony's God of War video game series.
Melissa Weigel and Oliva Jeffers
Case studies were presented by Leo Burnett's KV 'Pops' Sridhar, who provided a much-needed Indian context to the conference. Another star was 20-year-old Susant Pattnaik, an extraordinary young innovator and entrepreneur. Delegates also heard from Bart Kresa, whose LA-based firm, BARTKRESAdesign, is one of the world's most innovative projection design firms. Real-time lessons from a wizard, enthusiastic delegates called it.
Other speakers included Brooklyn-based artist & illustrator Oliver Jeffers (who spoke and sketched onstage simultaneously), Haryana's farmer-inventor-genius Dharamveer Kamboj and Ramesh Sathiah of Sydney-based award-winning music & sound studio SongZu. Ramesh's presentation on the 'Alchemy of Music' and what soundtracks can do for advertisements had audiences gushing. Melissa Weigel of Montreal-based new media & entertainment studio Moment Factory provided a fitting end to the conference, with a presentation of her firm's groundbreaking new media installations.
But DesignYatra 2013 was not just about speeches and presentations. Industry practitioners also got to communicate over panel discussions, answer questions from delegates and network informally through the course of the event. This year's edition also saw a special exhibition, Artkriti, showcasing the unique works of 20 traditional artists from all over the country, creating works from the traditional peoples of India (including Madhubani, Warli, Bengal Patua, Orissa Pattachitra, Gond art) based on the theme of 'Create Change'. The art pieces were auctioned, cumulating a total of Rs 2.8 lakh which went toward Kyoorius Grant (launched to help students conclude their final-year projects).
DesignYatra 2013 also saw the launch of Kyoorius Awards, honouring creative work in the Indian visual communications sphere. Spanning nine categories (including print, packaging, digital, retail and design for good), the awards recognised frontrunners in each of these streams who walked away with Blue, Red and Black Elephants. Max Hegerman, Managing Director of Edelman Digital India, said, "These types of things just create an atmosphere of understanding, the fact that we're helping nurture case studies and develop young students and young talent."
The 2013 Kyoorius DesignYatra threw open a host of alternative ideas to students and budding professionals. Rajesh Kejriwal, Founder CEO of Kyoorius (an initiative by Mumbai-based Transasia Fine Papers), said, "We went around the world looking for people who have done things differently…It's nice for the audience to know that there's something called music design, projection design…And each one inspires the audience in a different way." He added that this edition was significant for the interest it garnered on the client side of the business. He said, "We got a 122 more clients compared to last year. If clients start coming to these conferences, they will learn more about design, they will spend more on design and eventually the design quality will go up." Apart from that, the participation of delegates from smaller cities like Indore, Hyderabad, Chennai, Cochin, Ludhiana and Coimbatore was "very encouraging because those places need to get more design sensibilities than people in Bombay or Delhi or Bangalore."
Melissa Weigel summed up the conference  thusly, "It has been great to hear so many different professionals and so many inspiring people, sharing and being able to meet all kinds of different people. And it's great to see all these young people that are inspired." Added Ramesh Sathiah of SongZu, "DesignYatra has been amazing. It's been world-class."
Here are some of the best quotes we heard during the 3-day DesignYatra conference.
João Cardoso Fernandes: "We use the digital world, but must not forget we live in a physical one. We're made of matter, not bits and bytes."
Margaret Stewart: "Create change with humanitarian design. Make it about people, not technology."
Andy Goodman: "Take care of your customers and they'll take care of you."
Laura Jordan Bambach: "A boring client doesn't exist. A difficult client exists."
Paul Hughes: "We are moving from egosystems to ecosystems. Me becomes we."
KV 'Pops' Sridhar: "Making responsible choices in our communication can address damaging stereotypes."
Tan Yew Leong: "If you're going to interrupt them, you have to entertain them."
Susant Pattnaik: "Success is when people look you up on Google instead of Facebook."
Bart Kresa: "I always listen to everyone. But at the end of the day, I make my own decisions."
Oliver Jeffers: "If I don't believe my own bullshit, nobody else is going to."
Ramesh Sathiah: "I hope you never stop marvelling at the alchemy of music."
Melissa Weigel: "To all future designers – maintain a conscience, maintain the integrity of your work."