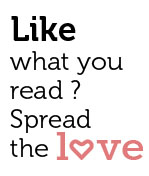 Share
AC Seating
The late night eatery and bar in Calangute
Every time I drove back late from a party scene in Baga or Candolim, I passed this immensely lit eating joint in Calangute which always made me wonder what delights await inside. Be it midnight or 5 in the morning, I kept passing this place and never managed to stop despite the highly appealing aromas flowing out of the kitchen. Finally I couldn't take it anymore. I wanted to know what this Goan culinary mystery is all about, and why it is open at odd hours even when everyone else in this part of the planet was shut. There was only one way to find out and that was to crash the joint, and that's exactly what I did. And what I experienced was way beyond what any other 24×7 restaurants has to offer.
I'm talking about Tropical 24×7, a multi-cuisine restaurant in Calangute open throughout the day and night. This colourful eatery with a huge sheltered outdoor space and an air conditioned indoor seating arrangement was a sweet (and savoury!) discovery indeed. To be sure, the place surprised me with its food as the first starter, Dahi ke Kebab, dumplings made out of hung curd and Indian spices, was served. I have been hunting for this kebab in Goa for so long that I had almost forgotten the tanginess, the hint of coriander, the touch of chaat masala, and the refreshing feeling running through my gut. I relished that I had found the exact flavours I was looking for in those delightful kebabs. There was a time when my foodie friends and I used to judge a restaurant's food by the quality of chutney they serve, and I couldn't stop noticing that the coriander and green chilli chutney served at Tropical 24×7 was exquisite. I had also ordered something they call kebab-a-afreen, which was mildly flavoured pan grilled chicken dumpling comprising of cumin, onions, coriander, clove and a mild sweetness of coconut. It was something I had never eaten before and I was a fan.
After a couple glasses of refreshing watermelon juice, my gang and I moved on to the main course, and well, I asked the steward to ask the chef to surprise me. It was quite a delicious surprise. Before my eyes and my palate was Keema Ghotala, a typical Mumbai street food with chicken mince cooked in onions, tomatoes, garlic, ginger, coriander powder, garam masala, black pepper, cardamom, and paprika. Sometimes this is eaten with pao but we tried it with cheese naan and garlic naan, which had the aroma of charcoal and was cooked to a perfect crispness in a tandoor.
Keema Ghotala
Another attraction on the table was the 'Veg Maharani'. 'Maharani' translates as "empress" and indeed the dish was replete with royal texture and flavour. With mushrooms, peas, cubes of paneer, cauliflower, and cashews cooked in a rich and creamy subtly spiced paste, the Veg Maharani constituted a very pleasant, homey eating experience. The periphery of this royal delicacy was lined with spinach paste, giving it a unique and wholly refreshing flavour.
Outdoor Seating
Tropical 24×7 has a bar that's open 24×7, too, and the best time to visit is in the night, when they display seafood, grilled chicken, tandoori chicken, and have a live counter for shawarmas. Apart from North Indian, this restaurant also serves continental food, Chinese, south Indian, and of course, fast food like burgers, pizzas, sandwiches and lots more. So if you've been out partying anywhere in the north and need a late night meal, or a delicious home-style food fix at any other time of day, there is no place better than Tropical 24×7 to make a pit stop. It's open 24 hours, seven days a week, and the food and ambience hit the spot just right.