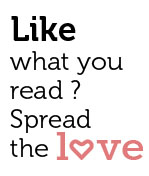 Share
Whiffenpoofs performing at North 16
What a night!
Music is everywhere. In the monsoon breeze as it rustles the leaves. In the raindrops falling on your car's windscreen as the wiper chases them off with a rhythmic dragging.  And in the tweets and chirps of the cuckooshrike and nightingales that wake you up on a Sunday morning. Who said we need instruments to plunge out the music from all that we hear?
As the clock struck seven at North 16 Resort, Calangute last Friday, Goa witnessed a splendid example of music without instruments. The Whiffenpoofs of Yale, America's oldest collegiate a cappella group (founded in 1909), enthralled the crowd with their vocal chords, fingers, tongues and wit. Delivering two back-to-back concerts, the Whiffs sang adaptations of old-school classics, traditional ballads, folk hymns and some of original compositions.
The evening helped solidify North 16's growing reputation as an emerging promoter of the arts in our state. Their out-of-the-box approach to bringing talent to Goa received a huge boost with the Whiffenpoofs' performance, which was extremely well received by all who experienced it.
The show wasn't just music. The Whiffs provoked hearty laughter with an absurd introduction exclaiming what they wanted to be when they grow up. One said he wanted to get into animal husbandry by marrying a horse. As the musical journey took its course, the evening elicited giggles and goose bumps, a product of the group's spectacular stage presence and its engaging humour leading to every song. At one point, they re-enacted a 'spelling bee', enunciating the weirdest syllables imaginable.
The songs included `House of the Rising Sun, `When You Wish Upon a Star',  `Nature Boy',  `Night & Day', `When The Saints Go Marching In',  `Down By the Salley Gardens',  `Operator',  `Rainbow Connection' and some contemporary renditions like Tina Turner's `What's Love Gotta Do With It',  Buble's `Just Haven't Met You Yet', Simon Garfunkel's `The Boxer ', and, of course, the original anthem, `The Whiffenpoof Song'. Goa will remember their harmonious voices for a long time.
I had the privilege of speaking to two of the Whiffenpoofs' members, Benji "Pitchpipe" Goldsmith (who also serves as the group's director) and Ben "Meet me in St." Lewis, and I dug out some insights into what the Whiffenpoofs are all about today. (Note to reader: I'm not the fastest note-taker in the world, so some of the below quotes are paraphrased).
SG: What's the first thing that comes to mind when you think of India?
BG. The most beautiful thing about India is that no matter what you say about India, the opposite is also true. On finally getting to travel in India for the very first time, what we felt were a lot of mixed energies and warmth.
SG: Do you have plans for reality shows like Sing Off or America's Got Talent?
BL: We have a 100% turnover every year. Moreover, our vision has been to tour around the globe and not be stuck to just national or international television. In a month's time after touring New Zealand, we are going to break and recruit a fresh batch of Whiffs.
SG: Have any of you taken professional music training?
BG: Four members of our 14-member group are learning music in Yale while the rest are all self taught in what they know.
SG: Which was the craziest gig you guys have had?
BG: Often during our gigs, the elderly get up on stage with us and want to sing along. It gets kinda weird.
SG: How well are you acquainted to the Indian music scene?
BL: Not that well but I have heard classical Indian music and have discovered that Indian singers have this incredible vocal agility.
SG: Which are your favourite artists that you'd love to cover?
BG: Apart from the fact that I'd want to cover Beyonce, both figuratively and literally, I also like the sound of Billy Joel.
BL: I like to cover mostly classic rock and Jazz. Curt Allen is my favourite pick.
SG: What's your say on Bollywood?
BG: Bollywood to me, as I envision it, sounds very rich and flamboyant at the same time. Every film is a musical. Though I haven't seen many movies, I'd say that Bollywood has pulled off the most well coordinated flash mobs ever. I really like watching the TV series '24' and would like to see how it has been remade in India.
BL: I have the whole album of Lagaan on my i-Pod and listen to it now and then. Though it's the only Bollywood movie I've seen, it was quite inspiring.
SG: What has been your favourite Indian food so far?
BG: Beyond anything that we ever had, we loved Chicken Xacuti. It's surprising how the imitations of Indian food we've had in the US were all so uni-dimensional in flavours while the real deal is actually a paradise full of flavours to sink in.
Photographs and Video by Shubham Gupta