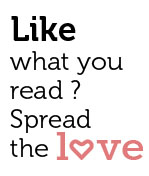 Share
Kornelia
Luxury Hotel & Resort – Grand Hyatt Goa and Think Geek Media is proud to present the Ladies Night/ Fashion Night, which will be a showcase of some of the most promising and upcoming women in the industry from diverse fields ranging from fashion and hospitality to name a few.
In what will be a special ushering of the Christmas spirit, Kitchen Guru KORNELIA SANTARO will take you through an indulgent journey to 'Chocolate Christmas Wonderland', demonstrating how easy it is to make truffles in the comfort of one's private kitchens. At this showcase, guests will learn how to make mocha, coconut and white chocolate truffles, the perfect Christmas gift for your near and dear ones. Kornelia will dare chocoholics to explore wild taste combinations at the chocolate fountains. For instance, did you ever wonder how fried bacon tastes coated in dark chocolate? Or, mint leaves with white chocolate? The Verandah will be surrounded by a buffet of chocolate truffles and Kornelia urges to bring your taste buds along with you. Also on display will be the Author's popular cookbooks Kornelia's Kitchen–Mediterranean Cooking for India, and Kornelia's Kitchen 2-Cooking for Allergies for foodies wanting to learn her secrets. Both books have won the prestigious Gourmand World Cookbook  Awards: an award founded by Edouard Cointreau in Paris and called the Olympics of cookbook awards.
Giving the festive season a touch of glamour and sizzle will be designer MANISHA KENKRE SALKAR with her festive `Styler Grand Collection' of lounge, club and cocktail wear, lending to the evening an   unbridled opulence of textures and colours. Manisha will exhibit how lycra, chiffon, raw silks could lend a touch of romance to your evening wear wardrobe through relaxed silhouettes, bold lines, easy on the fabric minimum embellishments that give the garments a light weight drape and longer leaner flow on the body.  A Fashion POP-UP at the venue by Manisha will enable guests to see and buy the garments at accessible prices.
Manisha
Every Wednesday, Grand Hyatt Goa and Think Geek Media will showcase talent with a specially designed À-la-carte menu by Chef Shane O'Neill and his team, inviting visitors for great evenings of fashion, talent, lifestyle and music by international duo Jovan and Thelma.
FOR RESERVATION CALL GRAND HYATT GOA'S RESORT CENTER 0832 3011234.
FOR PARTICIPATION CONTACT:
Note: The corner is a regular space where businesses, entrepreneurs and all others with noteworthy projects can 'strut their stuff"