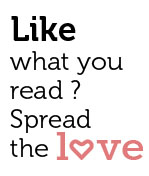 Share
Sunaparanta Art Gallery 
Where to Go in Goa if You're in the Mood for Art
In my honest opinion, search there couldn't be a better place to be an artist than Goa. Long open roads with fields everywhere, and big beautiful houses instead of buildings and  complexes, a population of just 1.4 million, and amazing natural  beauty in every corner. All this has caught the attention of artists across the nation and around the world who are ditching the fast moving metros for the land of supreme calm. As a result, art galleries in Goa have become more and more interesting and multi dimensional, featuring not just local artists but artists from around the globe. Let's look at a few.
1. Sunaparanta
Sunaparanta is a non profit centre for the arts which has been running for the last 5 years. Over this time it has become one of the leading art galleries in not just Panjim, but the entire state. Here the platform for arts is not restricted to the usual paintings and sketches, but proudly extends to photography, audio video installations and conceptual arts. It has hosted local as well as national and  international artists, establishing itself as one of the leading art hubs of Goa. It also hosts a variety of activities for children and adults including a weekly movie club. It's a good place to find inspired modern
art pieces and large acrylic on canvas pieces. The curators here definitely favour mixed media and abstract work while water colors and realism is not found as much. Normally a collection of work is refreshed every 15 to 20 days.
2. Kala Academy
It's still the most constant and 'public' art gallery in Goa. Odds are if you have been painting long enough in  Goa, sooner or later your works will be featured here. Of course Kala Academy is more than just a gallery, serving as the state's premier centre for the arts. In the gallery section, new artists are featured often, so it's often possible to see fresh work.  Paintings from all kinds of artists feature here, whether it be a recent graduate or an internationally acclaimed artist. There little deliberation on the part of the curator as to what kind of work should get displayed and what shouldn't. Kala remains a
service to artists and to the public. And just like two sides to a coin , this has both pluses and minuses. Hardly will you ever see artists repeated here, and most of the time the collections are refreshed. But at times the quality leaves something to be desired.
Kala Academy
3. Gallery Gitanjali
Gallery Gitanjali is an up and coming art gallery in Mala, Panjim. It is housed in the building of Panjim's oldest school: People's High School. Older Goan art lovers who come here may well have studied here as kids. The general sense of the gallery is similar to Sunaparanta, with an upscale crowd, often including the who's who of the state. Yet it still has a bit more down to earth quality to it, including the humble gallery space. Clever curation by gallery manager Miriam Koshy, who often does quirky things like putting an old school time sketch made by the artist next to their very professional oil paintings.
Gitanjali Art Gallery
4. Carpe Diem
This south Goa centre operates as a multi function gallery for both arts and entertainment. Located in a big beautiful house, approximately 250 years old, it frequently holds workshops for films, photography, writing and even fitness dancing. Located in the beautiful village of Majorda in South Goa, this art hub is one of the best art spaces in the south. Art exhibitions are a regular occurrence, including paintings, photography and sketching. There's also quite a few inspiring performances, right from a simple pop music show to a sophisticated sitar recital.
5. Sanskruti Bhavan/ Krishnadas Shama Central Library
While not exclusively an art gallery, this space holds an important place in the art world. It is beautifully designed by Goa's own Gerard de Cunha. The art gallery in the Bhavan is still to take off in a way where it gets recognised amongst its other Panjim counterparts. It is a huge space on the right corner of the entrance floor, and provides an easy, wide open feeling while browsing. The coloured high ceiling adds to the effect. The major attraction of this place is the abundant resources available to artists, students and the public in general. There's a huge library packed with a wide variety of reading material, a music recording studio, a painting and sketching room, a stationary room, internet cafe, study room and a gym. Everything in the space is well looked after and well maintained.