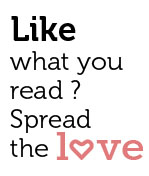 Share
Make no mistake. Cheenos may be party central, treat but come with an appetite!
It's easy to be fooled. With its long bar and endless supply of bottles, you might easily think of Cheenos as essentially a watering hole with great music. You wouldn't be wrong – but you'd be missing a key point: the food here is as big a draw here as anything else.
This place is packed with music enthusiasts and party hoppers. Do come here to kick back, have some drinks and jive to the live tunes. What about your appetite though? For starters, you're going to need some extra energy to keep your feet tapping the dance floor. A new menu focuses on American, Tex-Mex, Continental, Italian and Indian cuisines – all prepared with a commitment to maintaining culinary excellence and loyalty to the original flavours of these lands.
If you are a meat maniac, I would highly recommend the tenderloin steak with black peppercorn sauce. Served on a bed of mashed potatoes with pan grilled beans, carrots, broccoli and zucchini, the medium-rare steak (is there any other way to order it?) served at Cheenos never fails to delight as you as you slice it open with your steak knife. The meat is juicy and salmon pink, and bursting with flavour. This perfectly cooked piece of meat is happily paired with a pepper sauce having a tinge of sweetness along with smooth and savoury mashed potatoes. It's a delightful exercise in texture and flavour. Yes, Cheenos and partying are synonymous, and this succulent dish adds an entirely new dimension to the festive experience.
Here's something else worth checking out. With the whole chicken roast, you can have a feast with your pals that you are sure to remember. Yes, unless you're Hulk Hogan, a Sumo wrestler or perhaps haven't eaten in a week, you're probably going to need help from others to finish this bird. From shaving off the skin from the whole zesty chicken to fighting over the leg pieces, you'll have something to talk about as well as eat. Stuffed generously with corn, spinach, Italian herbs and a mix of cheddar and parmesan cheese, the chicken itself is marinated in herbs and white wine, and its flavour profile is levels ahead of the conventional tandoori chicken. The vegetables are roasted along with the chicken, leaving the skin a slightly rich flavour from the vegetable steam.
Apart from all this, you can also indulge in the king-size burgers, 12-inch pizzas, roast pork and a whole lot of cocktails to keep your throat drenched.
The backdrop to all this, of course, is Cheenos itself. With one of the most happening music scenes in this part of the world, this place really rocks. The owners, Ajit Singh, Arpan Gupta, along with Ajit's mum Mary, have experience running bars and restaurants in different parts of the country.
The lighting, the rock n roll memorabilia on the walls, the black-and-red colour scheme, and the terrific music and food combine to conjure an intense mix of emotions that simultaneously draw on the past and trigger future yearnings.
Cheenos covers some 10,000 square feet, making it one of Goa's largest venues. And yet it somehow achieves an extreme feeling of warmth and coziness. There's a large outdoor upper deck and a lower level "bunker", featuring a long bar and glassed-in private rooms (you won't find anything like this elsewhere in Goa).
Between the food, the music, the drinks and the unique ambience, the effect is rather magical.
Check out https://www.facebook.com/CheenosGoa.
Phone:  +918806564991
Near the Baga Bridge