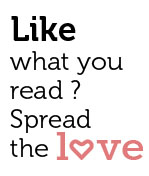 Share
Just a week ago, sixteen-year-old Suraj Patil was found dead hanging on a nylon rope from the ceiling of his bedroom at his Collem home. He committed suicide, in a moment of weakness after admonishment from his dad over the poor marks he scored in school although he was promoted from class IX to X.
Another suicide that made the news a month earlier involved a 34-year-old woman, 10 years into her marriage, who killed herself in Banastarim, Ponda after arguments with her husband and in-laws over marital issues.
Suicides, according to mental health experts, could well be the single most common cause of death in Goa, even higher than tuberculosis and HIV. Although no figures exist tabulating deaths for each cause, mental health experts base their claims on police statistics, which show nearly one suicide death every day in 2012.
Goa's suicide average of 18.45 per lakh persons is also substantially higher than the national average of 11.4 per lakh persons, according to population-based study of deaths done by the Federal government two years ago.
Inter-personal relationship woes, fear among young students of being scolded by parents over poor academic performance, divorce and marriage discord apart from failures in the job market and mental illness, are some common reasons driving people in Goa to commit suicide, says the Psychiatric Society of Goa.
But according to Dr Rajesh Dhume, a senior psychiatrist with the government's directorate of health services, not all suicides have a strong enough reason for the act, and in many cases they are impulsive, without any mental illness or depression history.
What is it about Goa that gives it a higher suicide rate than the rest of India? At first glance, it seems incongruous, considering that the state boasts India's highest standard of living with major indicators of well-being – from literacy to women's rights to infant mortality – the highest in the country.
Theories abound, but it's clear there is no correlation between high living standards and low suicide rates. In fact, the opposite appears to be true. Some of the wealthiest countries in the world have the highest suicide rates – leading some to conclude that when basic needs are met, there is more time for the inner reflection that can sometimes lead to suicide.
According to the World Health Organization, Greenland, Lithuania and South Korea have the world's highest suicide rates. India ranks 45 on the list, well below the United States, Finland, Denmark, the UK, the US and China, but higher than Germany, Greece, Australia and Egypt. In truth, the factors leading to suicide are complex, and development levels are only one factor.
Top police officials, including the Deputy Inspector General of Police, Dr O P Mishra, concur that the suicide rates in Goa are particularly high.
Although the role of the police is negligible as far as prevention of suicides is concerned and it is limited to recording cases and investigating as to possible abetment by a second party, Dr Mishra said, the police could work with social organisations to integrate counselling services with their 'dial 100' facility.
As of now, there's no specific proposal in this regard, although the police top brass floated the idea in 2011when the state government raised concerned over suicides after three students awaiting results of their Secondary School Certificate Exam (the first public exam in a student's academic career) took the extreme step of ending their lives.
But Mishra said the department will put its mind to chalking out some strategy to make access to counselling facilities easier for people in distress, soon.
There is one segment of society – minor children – who the government is duty bound by law to provide mechanisms for stress management and suicide prevention.
Provisions of the Goa Children's Act, 2003, mandate setting up counselling centres in every school. The law, however, has a loophole as it does not specify a time-frame for the centres, nor does it establish any penalty for schools failing to establish them.
Dr Vikram Patel, who heads the Porvorim-based NGO Sangath and is also a professor of mental health, believes that Goa, given its small size and a comparatively better developed state in the country, could come up with a suicide prevention programme that could be a model for others to replicate.
The programme should focus on young adults, he said, adding that NGOs could collaborate with the government as they have done in the past to conduct suicide related studies in Goa.
Patel said integrating counselling services into the state's primary health infrastructure (primary and community health centres located across the state) is a good option and hoped the government will give a serious thought to it.
Goa's Health Minister, Laximikant Parsekar, meanwhile, said the government is open to inputs from sociologists and NGOs working on the subject to set up a formal suicide prevention module for the state.
"We have already asked certain NGOs to give us their suggestions. Our own health experts are also on the job," Parsekar said.
Mapusa-based psychiatrist Dr Peter Castelino, meanwhile advocates better psychiatry facilities in Goa and believes it will help because a majority of suicide cases are mental health related.
He says, the lone Institute of Psychiatry and Human Behaviour run by the Goa government's health ministry has a poor psychiatrist-to-patient ratio and is utterly inadequate to cater to the entire state.
An attitudinal change on the part of the government is imperative to infuse 'mental health' into the general healthcare system, he says, adding that Goa's primary health centres should be able to direct patients, when they need it, to a psychiatrist.