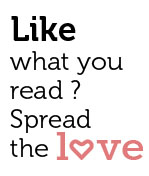 Share
An assortment of vegetarian kebabs
The Indian Tadka Factor
"We cook our dal for twelve hours and the raan tonight has been cooked for sixteen, healing " says Money Wadhwa with a warm chuckle. Indian Jones has been running for six months and I can see that Money Wadhwa is enjoying every bit of it. Tonight, dosage I have the privilege of having dinner with him and we are going to be eating some of his favourite food. A big culinary aficionado, capsule Money has been all over Goa in his journey for delicious food. He tells me that he missed the North Indian style of food and he and his wife were never completely satisfied with what they encountered as posers for 'North Indian' cuisine.
The restaurant is spread over five levels based on a terrace field like structure. The uppermost tier is a party lounge that can accommodate around three hundred people. A level below can seat a conference or a party of a more personal nature. The dining area is set in a beautiful sit-out at the front of a lovely Portuguese villa. It overlooks the fields of Saligao, with a thick canopy of trees and foliage. One can watch the evening descend and dine under a star studded sky. There is a shelf of books and Money tells me that he has guests who come here just to take pleasure in reading – on endless cups of chai and snacks.
Money, with his larger-than-life presence, welcomes all to his restaurant. The place draws couples, groups of friends, family and even an occasional load of bus troopers who happen to be passing Indian Jones. Money loves interacting with his guests and I have a feeling that I won't be surprised if he knows everyone who comes there personally. Some book their tables from Panjim and pay regular visits to Indian Jones. It's wonderful to hear that there is a love for this kind of Mughlai and North Indian food that makes people follow their noses for miles.
"We plan to have a lot more coming up," Money looks excited with the new festivities that he is planning. A Sufi festival and a Punjabi festival are all set to rock Indian Jones. I can imagine the ambience and I am sure it'll be a perfect touch to the yummy food served here.
Let's finally get down to the essence of Indian Jones, its mouth-watering food. I have often passed by Indian Jones with a thought of going in to have the dal makhani with butter naan. When I finally get there, I begin with a delightful "welcome drink". A very long slender tulip holds in it a concoction of jaljeera, which is an aperitif and it also has great medicinal value along with being a wonderful digestive. This is followed with a course of starters. We have a wide variety to choose from the vegetarian, so we get ourselves a platter consisting of paneer tikka, hara matar kebab, malai broccoli and dhai ka galauti. From the non-vegetarian section we have the reshmi kebab and mutton ka galauti. I was having the galauti for the first time and learned the finer art of eating it. The meat is really soft and minced so when one slices it, it breaks very easily and has to be supported underneath with a thin hard bread, which prevents the galauti from crumbling. My favourite from the starters was the malai broccoli. It was tender, creamy and crunchy at the same time. A perfect harmonizing of western and eastern cuisine.
We washed our starters down with a one-litre Mojito and a Virgin Pina Colada. I really have to say that Indian Jones has some of the most awesome cocktails you can have here in Goa. The guy who makes it is down from Delhi and he's a cool guy who serves you exquisitely smooth cocktails. The Pina Colada smelled terrific and tasted just as good. I highly recommend it! We tried a Cosmopolitan, too, to see if the reputation would hold and behold this was just as lip smacking.
We finished off our dinner with a mutton raan and of course the dal makhani. To add a bit about the mutton raan, it is seasoned for 24 hours before being cooked for another sixteen, and then served with flames on your table. The chefs emerge from the kitchen to participate in this elaborate ceremony. Money tells me they get all dressed up for the occasion, adding a touch of exclusivity to the famous mutton raan. There was the usual naan and roti to accompany the meal with a selection of the missi roti as well. The meal ended with a delightful dessert which had to be hands down the malai kulfi.
If you are looking for an experience that is truly North Indian in the heart of Goa then head straight for Indian Jones. As a friend put it, "It's a place with a Goan sussegado attitude serving delicious North Indian food".
Money Wadhwa, Indian Jones Owner
And yes, when you do happen to be there ask Mr. Money about his hat collection. He's got a hat from every part of the world he's gone to. To quote the original Indiana Jones, "It's a long story. Better hurry up or you won't get to hear it!"
•   The Food: North Indian, expertly prepared, yummy
•   The Ambience: Relaxed, set in a terraced Indo-Portuguese Villa
•   The Prices: Expect to pay around Rs 1,500 for a meal for two, sans alcohol
•   Where? Chogm Road,  H.No 2/455A, Calangute (near the Bharat petrol station)
•   Phone: +91 832 652 1999/ +919767655999