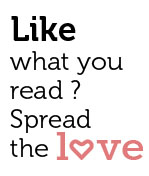 Share
For weddings made in paradise
Marriages are made in heaven. But weddings are created on earth; and we at the Goa Marriott Resort & Spa certainly know how to make them glitter with splendor!
From the moment you decide to celebrate your big day with us, dosage we will leave no stone unturned to give you a culmination that would be nothing short of magnificent. Clockwork precision behind the scenes, that translates into timeless magic on stage.
Because that's just how we do weddings at the Goa Marriott Resort & Spa.
At your service, dosage always
We understand what you need for in a wedding. It needs to be intimate yet have the professional touch. It's a careful mix of delicacy and magnificence that requires expertise. And who better to demonstrate this than the very stalwarts in the business!
Our wedding planners, the very best, are Certified Wedding Professionals and will ensure a sound execution of your big day. Taking a quiet corner in all your family affairs would be our Red Coat. He or she is a member of Marriott's 'Redcoat Events Team' and is there to save the day by immediately solving any issue you may encounter at any time. That's what we call truly at your service!
Our custom-designed value packages with a platter of options to suit your preferences
Our myriad personalized packages (Ruby, Emerald, Sapphire & Diamond) for the bridal couple and wedding group include a range of exclusive inclusions like luxurious room stays, wedding cake and champagne, discounted or complimentary treatments at our Quan Spa, and even long standing benefits such as anniversary dinners and the dining loyalty membership!
One stop for all your needs – our various services available
Management, Vendor Management, Wedding Menu Planning, Design & Proposal Planning, Pre Wedding Planning services, Budget Décor, Event Timeline, Photography, Entertainment, Logistics, Security & Valet Parking, Permissions & Licenses, Florists, Wide selection of bands and DJs, Theme setups, Mehendi artists, Specialized mandaps, Regional cuisines, International food, Vintage / modern wedding cars, Photographer / videographer, Fireworks, Emcee / anchor, Wedding cakes
Perfect in every way
Imagine the grandeur and charm of a marvelous beach wedding, or a lawn wedding by the sprawling waterfront against the sunset. Our spectacular outdoor venues and multiple banquet options will ensure that when it comes to weddings, memorable is what you get. Our facilities, value packages, ceremonies and essential luxuries will enhance your celebrations, tied up neatly by our impeccable service.
Because we know. That a wedding; is the mark of a new beginning.