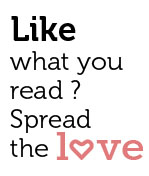 Share
From Fish Bones To Cooking Gas
The Story of Margao's Biogas Plant
Why are so many people in Margao refusing to use it ?
Editors' Note: Keep Goa Beautiful. It's a simple thought, but a deeply important one. That's because our state's garbage scourge has now reached the point of threatening our economy, our environment, and our quality of life. A lot has been said about the ubiquitous piles of garbage that blight the countryside, the propensity of the public to dump rubbish on the side of the road or toss wrappers out of car windows. To keep Goa beautiful, we must raise public awareness and together make a disciplined, concerted effort to manage the estimated 400 tonnes of waste generated throughout Goa every day. Keep Goa Beautiful is an initiative by Goa Streets to mobilise the community and stop this garbage madness. As part of the initiative, we will be highlighting some of the state's most notable efforts to make a dent in the problem, starting with the story of a plant in Margao, written by Goa Streets writers Vivian Maverick Martins and Crespo D'Souza, to convert bio-waste into usable energy. Read on and, please, help keep Goa beautiful!
Every evening as the dust settles on the bustle of the South Goa Planning and Development Authority (SGPDA) Market, a three-feet-high bright blue flame shoots toward the night sky. A spectacular sight it may be, but before you whip out your camera phone to take a selfie in front of what you think might be a typical gas refinery, take a closer look.
Powered by more than a ton of organic market material stands the state's most successful experiment in bio-waste conversion, transforming fish bones, meat entrails and vegetable waste into methane gas.
"The gas is used in a restaurant in the market complex and very soon we want to generate power using this same gas," Vinod Kumar Chandra, member secretary of the SGPDA, told Goa Streets.
But there is a deeply sad, even tragic, aspect to this otherwise noble experiment. The SGPDA has few takers for its gas even though it's cheaper than other gas and contributing something extraordinary to the cause of a greener Goa. The remaining, unused gas is burnt every night in a large furnace, engendering this three-foot flame that is alight every night. It seems the market rejects are not the only colossal waste in this part of Margao.
Segregation of organic waste
Still, the plant's very existence provides a beacon of hope in a state yearning for a breakthrough in the garbage crisis. It reflects a burning desire to turn the tide of waste-management failure, and a willingness to explore creative solutions. Organizers say the plant could serve as a model for similar projects throughout the state, and they're hopeful the concept – now in existence for just a year – will catch on with time.
The initiative to convert market waste into an energy plant was first suggested by Goa Green Works and DeerTree Technologies to recycle large quantities of unused food and slash the amount of material sent to the Sonsoddo landfill on the outskirts of Margao. DeerTree Technologies Pvt Ltd has entered a 5-year agreement with SGPDA to own and operate this biogas plant treating one ton of organic waste generated daily from the market.
"The project was started with two primary objectives, one to treat the tonnes of waste generated in the market and secondly to produce biogas that is sold to commercial establishments within the complex," says Parag Mody, owner of DeerTree Technologies Pvt Ltd.
A Biogas Plant
To tackle the waste, a biogas plant was built with a daily loading capacity of 1.2 to 1.5 tons, producing about two commercial cylinders of cooking gas every day (about 40 kilograms of pressurised gas). In addition, the plant produces 1,000 liters of nitrogen-rich fertilizer, which is given for free to whomever requires it.
The gas is piped directly to interested parties, and the popular Margao restaurant Mirchi-Go opposite the SGPDA market is using the gas offered to them at a third of the commercial rate.
Now let us pause for a moment and take note. This gas is significantly cheaper than other liquefied petroleum gas used for cooking, and it contributes to a cause that is sure to help Goa and, by extension, its restaurant industry (reminder to all establishments that use LPG: Goa's garbage woes hurt the economy!). So if it's a third the price and exactly the same as any other LPG, why has there not been a better response? It turns out that some of these restaurants have misgivings, believing that the biogas is dirty, that it will stink when burnt, and that it will affect the flavour of the food.
Let us be perfectly clear now and write the following in large, capitalized letters.
THIS TECHNOLOGY IS CLEAN AND THE SCIENCE IS CLEAR. METHANE IS METHANE WHETHER IT COMES FROM REFINERIES OR BIOGAS PLANTS. THERE IS ABSOLUTELY NO EVIDENCE TO SUGGEST OTHERWISE, AND PORTRAYING THIS GAS AS BAD IS TERRIBLY WRONG. IF YOU ARE A RESTAURANT OWNER IN MARGAO, YOU SHOULD BE JUMPING AT THIS OPPORTUNITY FOR CHEAPER GAS THAT WILL ALSO ALLOW YOU TO DO SOMETHING GOOD FOR YOUR FELLOW GOANS AS WELL AS YOURSELF. THAT'S BECAUSE A CLEANER GOA IS ALSO A MORE PROFITABLE ONE.
"My intention is to show that it is possible to create a zero waste market by utilizing the waste as a resource and profiting from it. I hope this model is replicated everywhere," Parag said.
The collection is handled by Green Goa Works, who have trained a staff of five to segregate organic and non-organic waste and bring the organics to the biogas plant in trolleys.
Sanjay Shahapurkar, who owns a shop opposite the plant, says, "We have now proven that such a plant can actually work. People expected there to be stink or there to be mess around the place, but one visit to the plant will convince you otherwise. This can be replicated by Panjim and Mapusa as well."
It's a pity Sanjay's attitude is not more prevalent. "We are struggling to find takers for the gas. People have misconceptions, forcing us to just waste the gas through burning. I wish more restaurants would be willing to take this cheaper and more eco-friendly gas," Chandra said.
Unfazed, however, the SGPDA now has plans to generate electricity to use the power in offices as well as the market. "Within the next six months we plan to install a gas-fired electricity generator," Chandra said, but added that directly using the gas was always a better option.
"With every conversion there is a loss of energy. If you convert to electricity there is a loss in the conversion process," he said.
Another Margao resident who lives near the Sonsoddo landfill feels that people need to be sensitized about the garbage problem so that projects for the good of Goa are not opposed.
"Many such projects are usually opposed by people as nobody wants garbage to be dumped or treated in their own backyard. But it is time we start recognising that when we throw something away, it just ends up in somebody else's backyard," says Joao Fernandes, who lives near the Sonsoddo landfill.
Wendell Rodricks, fashion designer and Chairman of Green Goa Works, says, "I'm very happy that this initiative has worked as it goes to prove that if you really are intending to do good for the society, the people will definitely co-operate".
Green Goa Works has accomplished much, but a much greater effort is required to solve Goa's garbage mess. Around the world, garbage collection is recognized as primarily a government undertaking, along with providing basic health care, education and policing. Still, because of the magnitude of the problem in Goa and the long history of official inaction (starting with the Portuguese failure to ensure proper civic amenities), strong citizen involvement is required to tackle the issue.
"It is a shame that garbage cannot be treated effectively for a small state like Goa," Wendell Rodricks laments.
The facility in Margao is not the first plant to take in food waste, and hopefully won't be the last. Many such initiatives are needed to make Goa green and clean.
Goa state Environment Minister Alina Saldanha lauded the efforts of Green Goa Works and DeerTree Technologies, saying such initiatives will definitely help solve Goa's garbage crisis.
"Every citizen should act responsibly and take care of their own garbage. If waste is collected, segregated and disposed off in the right way, half the problem will be solved".
"The Government is very serious about the garbage issue and two garbage treatment plants are planned in North Goa and South Goa, despite the Government facing financial obstacles. We will make sure that the garbage woes of Goa are solved and promises made to the people delivered in the months to come", Alina added.
The SGPDA's Chandra, for his part, said he's hopeful that Goa's garbage tide can turn, especially in light of projects such as the Margao biogas plant.
"Technology is evolving. Garbage now has value. Within five years the economics of garbage will ensure that the garbage problem will sort itself out," he said.
We can only hope.
In addition to its other initiatives, the Goa government plans to set up plants which can re-engineer plastics into furnace oil, and a so-called "German technology" waste treatment plant is planned for the Saligao-Calangute plateau, despite myriad legal proceedings calling the project into question.
One major blot is the Corporation of the City of Panjim, whose plans for composting market waste has only resulted in an unbearable stench that has enveloped the entire Patto area for close to ten years now.
"The reason is that the amount of waste that is sent to the composting plant is more than what the plant can handle," CCP engineer Sachin Ambe lamented.
What's worse is that the Corporation's plans to set up a shed in an area behind the Heera petrol pump in Panjim are stuck in litigation and its plans for a comprehensive municipal solid waste treatment plant at Bainguinim in Old Goa have failed to receive the necessary funds from the central government.
Nonetheless, every cloud has a silver lining, and Goa's might just be the precedent set by the biogas plant at Margao.