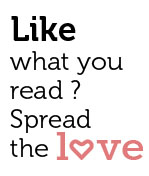 Share
Christians, prescription Too, Are Joining the Act
For decades, India's intellectuals have clung to the notion that Indians are better than the economically and intellectually failed states of Pakistan and Bangladesh. That the things we hold dear, secularism and freedom of expression, still stand. A spate of killings targeting rationalists – Narendra Achyut Dabholkar, Govind Pansare and M. M. Kalburgi – have proven Indians wrong. Misguided nationalists are hell-bent on expunging free speech and rational thought: mythologies are reinvented, histories distorted, increasingly religion is taking over the public sphere and the oppressive arm of the moral police has become intolerable. Anything deemed 'offensive' can be obliterated either by threatening, rioting and now by assassinating the inconvenient person.
This bleak scenario would prompt one to believe, minorities, often the victims of religious chauvinism, would be at the vanguard of upholding free speech. Yet in 2012, what started as a minor incident would test the very boundaries of Christian tolerance in India. Irla is a nondescript neighbourhood in Bombay, where in the summer of 2012, a cross belonging to the Leander Dias family was purported to have water dripping from it. The cross happened to be within the vicinity of Our Lady of Velankanni church. As news of the dripping water spread, people queued to collect vials of the water thought to have miraculous healing properties.
Sanal Edamaruku, president of the Indian Rationalists Association, challenged this notion. At one point, he actually visited the site. It took him only minutes to dismiss the phenomenon as capillary action rather than anything divinely inspired. In the course of events, Edamaruku accused the church of profiting at the expense of ignorance and obstructing scientific temper. By this time, what was found objectionable was not the dismissing of the miracle but Edamaruku's alleged derogatory comments. Bishop Agnelo Gracias, a man I've had the pleasure of dining with, and know to be of the utmost integrity, tried to play a conciliatory role but the reactionary zeal of lay organisations such as the Catholic Secular Forum (CSF) and the Association of Concerned Catholics (AOCC) would conflagrate the situation.
To understand Edamaruku's position, we must look at his life story. Born in Kerala, to Joseph and Soley Edamaruku, a family of rationalists, he was taught early on to question everything. When Edamaruku was fifteen, he founded a students' rationalist forum. Later, he became convenor of the Rationalists forum of Kerala, and president of the Indian Rationalists Association. He has spent most of his life debunking myth and superstition without fear or favour, and doubtless, some may find his statements ('I thought Jesus was Cinderella's brother') to be unnecessarily provocative, but they really are not from an atheist's point of view.
Edamaruku was given an ultimatum of either apologising for his 'derogatory' comments which had 'maliciously insulted the religious sentiments of the Catholics' or face prosecution. When an apology was not forthcoming, the CSF filed a complaint against Edamaruku at Juhu police station. The feckless police, who should routinely dismiss such frivolous complaints, registered an FIR under section 295, which allows them to book anyone who 'intentionally insults religion', an archaic colonial code, which has lost all relevance in modern society. To avoid jail time and lengthy legal battles, Edamaruku, now lives in self-exile in Finland. His concerns are not without foundation. Catholic groups are committed to prosecuting him should he return to India.
The role the CSF plays in the lives of Indian Christians bears questioning: it promotes the idea of victimisation with vivid imagery on its website; it advocates an evangelical principle of giving '10% of one's resources to God's work'; it opposes the repeal of section 377 which would decriminalise homosexuality (and in a statement called it an unnatural act against divine law); it constantly demands apologies for various slights (an apology letter from Spicejet for promoting a Jesus tomb in Kashmir is featured on its website) and it takes easy offence. Its general secretary, Joseph Dias, undertook a fast unto death at the Azad Maidan to protest against the Da Vinci Code. Among those movies which met with similar protest and were taken to the High Court by the CSF were Tickle My Funny Bone, Sacred Evil, and Sins. They targeted Sakaal Times for 'carrying a political cartoon featuring a spoof on the Last Supper with Sonia Gandhi and the UPA cabinet.' It has even objected to that most innocuous of plays 'Agnes of God' as anti-Catholic.
The CSF has by default become the unelected spokesperson for Christians, and though some of its activism is to be lauded, its relentless drive to curtail freedom of expression makes it no different from other self-appointed custodians of religious and cultural values in India.
Selma Carvalho is a columnist and author of 'A Railway Runs Through: Goans of British East Africa, 1865-1980'. Between 2011-2014, she headed the Oral Histories of British- Goans project.