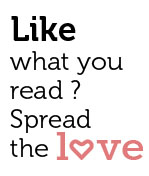 Share
Celebrating the Glitter… Local Media Partner is Goa Streets!
What comes to mind when you hear the word 'nightlife'? Glittering lights. Pounding beats. Martini glasses and elegant cocktails. Evening gowns. Black ties. Concerts. Cabaret. Dances. Shows of every kind.
In just a few weeks, clinic Goa will play host to an extraordinary event that will celebrate nightlife in all its glamour – a first-of-its-kind gathering bringing together the best in the industry from India and abroad. Just the sound of it makes you want to attend: The Nightlife Convention.
In a bid to revolutionise India's nightlife scene, the five-year-old MyPurpleMartini.com, India's first and only social networking nightlife and lifestyle portal, is organising the event from October 4-6. It's fitting that The Nightlife Convention will be held in Goa, the country's premier party and holiday destination. The convention will take place at Resort Rio, a five-star luxury deluxe spa-resort in Arpora on the banks of Baga River. Goa Streets is proud to be the local media partner for this fabulous gathering!
Get your tickets now
Rs 6,500 + taxes for one day.
Rs 10,000 + taxes for 2 days (at a10% discount by
booking through Goa Streets.)
Please call Goa Streets at
+91 777 392 7153 for bookings or email us at
streets@goastreets.in. We can deliver your
ticket to you or you can pick it up at our office
on Chogm Road in Sangolda (Near Sangolda
Lightning Club and Union Bank.)