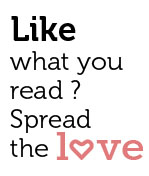 Share
Osborne Carvalho paints the town red (and other colours)
Osborne Carvalho's earliest brush with art came when he was barely 10, when his school teacher at St Anthony High School, Majorda, scolded him for drawing grafitti on a school road following a tiff between friends. "You are too young to use those words," she rebuked him.
After graduating with a degree in Fine Arts from Goa College of Art, Osborne found himself in Mumbai, working in advertising, and soon got weary of that line. Back in Goa, he worked at an arts academy – Milu's Art Centre at Fatorda, before moving on to creating murals and installation art.
"Kutre' installation at Gallery Gitanjali
Osborne is something of a revolutionary on the Goan art scene – encouraging folks not just to look at art but to interact with it, questioning preconceptions and provoking unusual reactions.
A mural by Osborne on the first floor of Clube Harmonia in Margao depicts Japanese culture. A lady with a parasol stands in the foreground as a boatman confronts a dragon. For a mural for BMW, Osborne painted the Indo-Portuguese house of the Colaco family on a wall. Another commercial work depicted the parts and workings of an IFB washing machine.
'Matchbox Stories' is a mural on a wall near Pousada hotel, Panjim, that shows a motorcycle pilot with two tourist 'aunties' as the motif for a matchbox. The lines in Konkani 'Kitem choita re?' (What are you looking at?) and 'Tenkon bos' (sit closer) scrawled around the work  are familiar colloquial phrases heard in buses and traffic in Goa.
A mural for BMW by Osborne
At an installation titled 'Kodel, Kutre & Kinetic' held at Gallery Gitanjali, Panjim in 2011, Osborne handed out polystyrene 'bones' to visitors as they entered the gallery. Each bone had a word like Guilt, Sin or Infatuation inscribed on it. The visitor would then 'feed' the bone to any of the 11 dogs (kutre in Konkani) made of plastic, papier–mâché, boxes and clothes hangers, who seemed to be in need of that particular bone.
"People are hesitant to interact with art. We wanted to free viewers of this restriction, and to allow them to freely express themselves. There's an awe for art, which we wanted to break," says Osborne. At this art event, fellow artist Manjunath Naik placed a group of painted chairs (kodels) in the formation of 'musical chairs', and invited visitors to sit on them. Miriam Sukhija urged guests to paint grafitti on a Kinetic scooter placed as a work of art.
Osborne Carvalho
'Night Crawlers', an installation last year at Gallery Gitanjali consisting of a flamboyantly decorated lower half of a mannequin dwells on the love, sex and drugs of night life, where one is only left with the anguish and pain of excesses.
'Blinded by the Bright Spot', an installation outside his house, was assembled using paper plates hung out on wire. "Many people phoned me to ask – Why have you done this? What is the meaning of it? Why paper plates? Most people think that art is only done to derive meaning. People are happy when they decode some meaning in a work of art. For me it's nothing like that. Art has a meaning, but it need not be only about what I  have to say. If I exhibit a decrepit, rusty scooter, one viewer will say Shivaji died under that bike. Another will hold that it has been repossessed by the bank, yet another will call it poor engineering."
Japanese culture mural at Clube Harmonia
A few weeks back, Osborne painted a herd of fluorescent cows on the wall of the Majorda railway underpass. He calls this work 'Milky Way', a parallel he draws with the galaxy we live in. A series of over 20 cows walk in one direction, with two of them in the opposite direction, a large question mark looming above the non-conforming duo.
"I was apprehensive about doing this work," says Osborne. "Local people prefer a grey, blank area to a colourful image." A couple of passersby queried him, wondering what he was doing. "Some people think the cows are about politics. Some think it's an environmental statement. Yet others think it's about violating a No-Entry road!"
Street sculptures and art installations are good for a city, says Osborne. "This art takes you to a fantasy world for a moment, and washes your mind."
"I have been pregnant with the idea of doing a huge installation in Goa," says Osborne, who is inspired by French sculptor Niki de Saint Phalle and British street artist Banksy. "But getting the approval of various departments and raising funds is quite a challenge."
'Night Crawlers' installation at Gallery Gitanjali
Here's hoping Osborne will meet all his challenges, even as he continues to challenge us.
.
.
.
span style="color: #ffffff;"